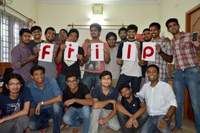 Tucked into a cozy compound at the end of a quiet, long-winding street off the noisy main roads of Pallikaranai, the building that houses Frilp does not, at first glance, look like the HQ of one of the world's top 25 hot start-ups.
Recently, we visited the Frilp, which is a start-up by CEG alumni, to find out what sets them apart from the rest of their kind. We're welcomed inside by warm smiles, to rooms with extended work stations and motivational posters belying the interior - this is a well-equipped, functional company of passionate people.
Here is an excerpt from the interview with Senthil Kanthaswamy, Co- Founder of Frilp and also one of the founders of CTF and Kurukshetra.
How were you able to start a massive phenomenon like Kurukshetra and institute CTF?
We wanted to pull off a phenomenon that would build up the long-term brand value of AU itself.
This led to the birth of the CEG Tech Forum, where we hand-picked the best talent in our college, to create a forum through which we could interact with industry. We then invited top professionals to assign students, relevant project ideas. One team of students worked on a TVS project to optimise the working and efficiency of axial flux-type hybrid motors, while the other team designed remote surveillance vehicles to look for cracks on the interiors of nuclear reactors, for the Nuclear Power Plant in Kalpakkam.
Kurukshetra became the tool we used to scale opportunities, to all students, apart from putting our college on the world map of engineering brilliance.
How did Kurukshetra land the UNESCO patronage?
Right from the beginning, we wanted to demarcate Kurukshetra as a phenomenon that was clearly distinct from everything else that existed in Indian colleges. We were in search for the highest-ranking global benchmark.
I used to attend various forums and summits across the country. In one such forum, I was nominated for the Young Leaders Summit in IIM-A, where they assigned a Director General from the UN as my mentor. That is how we had a window of reaching out to the UN. With his help, we pushed things across and made it happen.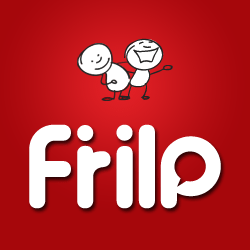 How did the start-up FRILP come about?
Firstly, establishing Kurukshetra gave me the skill and confidence to execute plans from the drawing-board to the field.
Kurukshetra is my first start-up - FRILP is only my second.
After college, I joined GlobalScholar in its incipient stages as a product manager. Here, I got the opportunity to work up close, and exchange ideas, with Shyam Anandaraman- a CEG senior, with whom I'd later co-found Frilp.
When we moved back to Chennai and tried to set up a home here, it dawned on us that we were so advanced in networking and personal messaging, but when it came to finding reliable, personalized information, our communication process was fundamentally deficient.
We made solving this problem our pet-project, and those were the earliest days of Frilp. After our day-jobs were over, we'd go to our apartment at 7pm, build prototypes until 2am, and then get up in time again to go to work at 10am.
The tipping point was when our profile was shortlisted for the IIM-A accelerator program. We had to quit our high-paying jobs to attend the program. Once there, we learnt so many new things, networked with several successful people, and got the chance to revel in the amazing IIM-A milieu.
There, on 'Demo Day', where business magnates world-over are invited to speak about their start-ups, Google recognized our potential and advised us to apply for the Stanford scholarship in Prof. Rajeev Motwani's name. We were one of the five teams selected for it. Our sessions were held in the very house Google was started in and we had the unique opportunity to interact with members of the early founding teams of Facebook and Google regularly.
Returning from such a rewarding fellowship, we were fully armed with what it takes to build a successful start-up.
Rubbing shoulders with top technocrats, you had the option to start up FRILP in the Valley itself. But you came to Chennai and did it here. Why ?
The idea of the fellowship is to empower people to develop and spread the entrepreneurial spirit in other parts of the world. So, even though we had formed a base and developed a network of people who could back us there, it didn't make sense to sit there and do it all when India herself is 20 years behind in the start-up ecosystem when compared to Silicon Valley.
Frilp is a name that's neither here nor there. What made you come up with such a quirky name?
Friends + Help = Frilp.
We chose the name for tactical reasons. Brand names of tech services should ideally be short and unique, so that they leave an impression.
Where do you see Frilp five years down the lane?
15 years back, Google solved the info access problem. Now, there is no dearth of info - it's finding relevant information tailored to your needs, that's the challenge. That's what Frilp aims to be - a highly personalised, intelligent Google.
Do you plan to streamline FRILP's recruitment drive to AU ?
We're definitely open to freshers - several of our current employees themselves were CEG freshers when recruited. But right now, we don't require more than three or four new employees. At this stage, choosing the right person is of critical importance. We're already able to hand-pick the best people when we see them personally. When we need to recruit by the 20s or 30s, we'll definitely streamline into AU.
Back in college, you were famous for your one-liners. Can we wrap this up with one?
Always expect the unexpected, and when possible, be the unexpected.
We, at The Guindy Times wish Frilp and Turing Research Labs the very best!