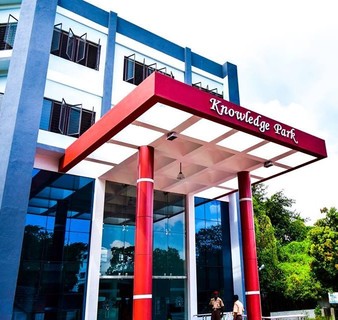 You cannot just miss this (can I say the only?) attractive building in CEG. Clad in glass panels, its towering structure catches the eye of every passerby. It is home to the sophomores and juniors by large; the perks of having settled here being the 'Maggie station' which indeed melts our taste buds with its sandwiches, rolls and wraps (especially after those long ad boring DSP hours) and of course the professional looking classrooms which give you an aura that makes you feel you are studying in an elite institution.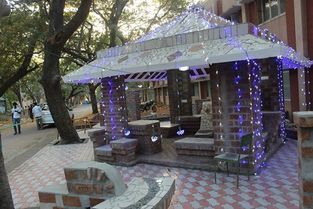 Well, this 'site', rather K! hut, as it is popularly called, is a wonderful piece of architecture partly because there was this British guy who built this structure with sustainable resources (broken bricks/tiles, coconut shells and all that trash). It plays host to many resourceful meet ups for various clubs and WiFi seeking community in general.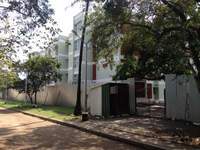 The fact that is interesting about this hostel is that, it was a boys hostel last semester which now welcomes the excited first years girls. And hey, its on the way to the non-veg mess and offers a rather lovely glimpse to the other wise on-the-way-to-mess-sobering boys.

This is the next good looking building in our otherwise reddish institution. It is famous for the Ada Lovelace Auditorium which hosts many of the functions in the campus these days and the wide sitting area in the front, which greets its visitors. It has many advanced high end computing labs which derives a great appeal from the IT grads.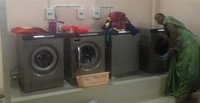 Situated in the Student Amenity Centre, this tiny four walled room has the clothes of most of our hostel-mates. The 'sweet akka', as the boys call her, washes and dries them thoroughly before charging them 75 for a 5kg ball of clothes which is in fact very reasonable for our students.