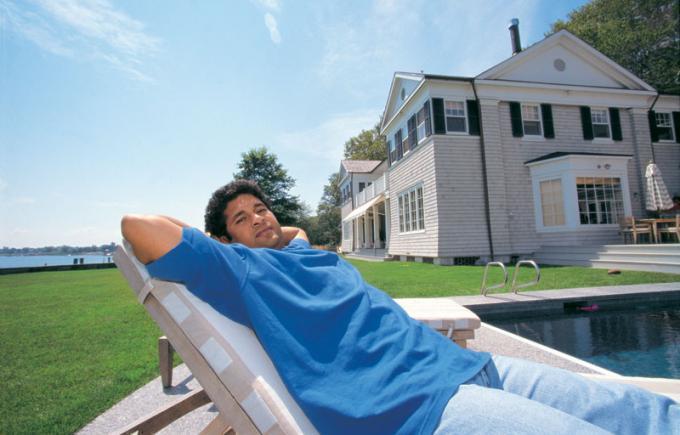 Day 1
Wake up late. No training, no practice, no work. I could get used to this. Anjali screams at Arjun "Don't forget to take the lunch box to school again". I open the papers to the headlines "Can Virat be the next Sachin?". Fan column: "I thought Sachin would continue playing till the 2023 World Cup". What? I can still play book cricket, you know? Saurav called me for a game of Carrom board in his Mumbai house. Boy, he's a pro.
In the evening, the president of our housing committee came home and told me that now that I had time on my hands I should get more involved with the association's activities. Of course, I said, any experience in administration will help me if I take on cricket roles in the future.
Had to cook my own dinner as everyone in the family left for shopping. Why fear when Maggi is here?
Call it coincidence, Rohit Sharma came to visit me! And he can cook better than me at any cost.
Still had Maggi noodles for dinner!
Day 2
Caught up with old friends Vinod, Agarkar and Bangar. Played foosball at the MCA with them. Long time. Lost touch. Scored 8 goals but still our team lost. Typical.
Arjun's school friends wanted me to stand umpire in a match. And I went. Gosh, it's hard. Nothing like batting, I say! Got a few texts from Sreesanth. Ignored as usual.
Saw Salman Khan's Kick on TV. What's happening to the world?
The flat mates were watching something in the evening in the huge TV room. They were all screaming my name. I went to check it out. 6, 4, 6 again. Shoaib Akhtar was embarrassed. Turned out to be the highlights of an old match. "Why are you watching this?" I asked. Apparently they couldn't live without watching me play. They were reliving old highlights like it was a live match.
Day 3
Couldn't take it anymore. Tried to control the urge, but finally succumbed to it. Drove to the Wankhede nets and decided to have a hit. I hoped I wouldn't meet anybody there, since I didn't want those sympathetic "Retirements can be hard" looks. Heard a small noise. Looked sideways and saw Rahul all padded up, ready to have a go at the bowling machine. What was he doing here? "Shh!!! Let's keep this between ourselves shall we? I've been doing this for over a year now!"
This is the fictitious diary of Sachin Tendulkar. But you already knew this by now, didn't you?
The author is a cricket player and enthusiast, who has waded past four years of life in college and is wondering what to do with it in the future.