Bodha, a crime thriller laced with humour elements is a movie, directed by G Suresh. This has turned out good despite having a few setbacks and given that this is the director's first film.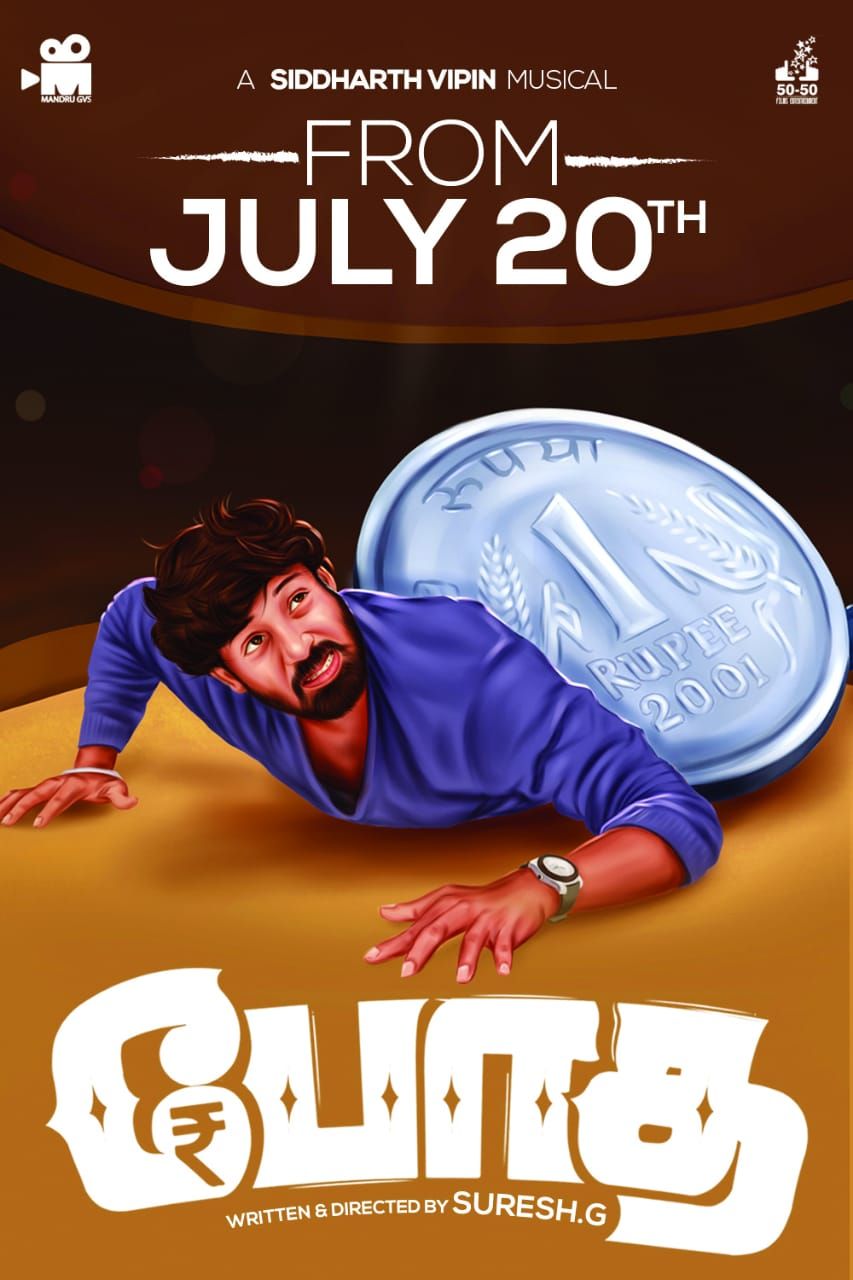 The story revolves around our hero- Manikandan (Vicky) a wannabe actor, who'd give anything to pursue his goal, no matter what the cost may be. His ambition leads him into becoming a gigolo in order to earn money which would fetch stardom for him. His friend (Mippu) who runs a mobile service center has a habit of stealing his customers' personal data from their mobile. This leads him to overhear a recorded conversation involving a sum of two crores. He then plans to sneak into the customer's house and run off with the money. Unexpectedly, he catches the hero entering into the house that he was planning to burgle, but for prostitution and strikes a deal with him. Then two of them decide to steal the money together. All hell breaks loose when he gets caught for murdering the client. The hero gets caught amidst the murder he didn't commit. Hereon, the plot revolves around how he gets away from them and the answer to who had committed that murder forms the climax of the movie.
Bodha stands in the film industry as a movie with a patchy storyline, normal cinematography and usual visuals. The highlight of the movie is Siddharth Vipin's musical score which is impressive and captivating. We also get to see our favourite old man, Rahul thatha, in the big screens again. He plays a crucial role in the film. His appearance in the film is highly enjoyable and it keeps the film from falling apart. The murder scenes were a little unrealistic and the film's element of surprise was limited. However the film managed to keep the audience engaged in its second half, despite a few snags. Bodha is not one of the badass movies that people look forward to, but is one which could be watched in the absence of the anticipated ones. Every debut, in any industry, is an overwhelming experience, but making it right and worthwhile is the most important part. I for one, think he did just that.
Tweet