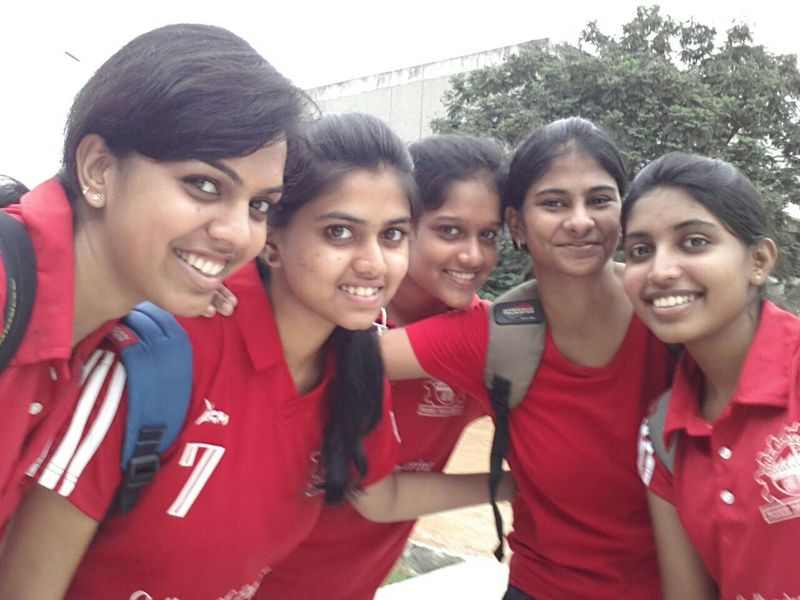 You may be thinking that bouncing a tiny white ball back and forth on table isn't exactly rocket science. Well, how would you like it if I kept throwing things at your face at a speed of at least 50km/h within seconds of interval? Not a piece of cake unless you possess quick reflex and presence of mind.
Well, as the saying goes, some are born great, some achieve greatness and some have greatness thrust upon them. Whatever be it, CEG's Table Tennis team had got what it takes to emerge victorious in the Zonal Table Tennis competition that took place on the 27th of August. Not to mention that this is the first time in years the college team has won first place! The team is now qualified to play in the Interzone Table Tennis competition.
The team comprises of Swetha Maran (3rd year ECE), Jomitha Thomas (2nd year ECE), Sanjana Jain (2nd year CSE), Sneha Ankita (1st year Civil) and Aishwarya (1st year Media Science).
Our college went against 5 other colleges. They defeated the home team (SVCE) and the reigning champions, Saveetha College of Engineering to clinch 1st place. The team would like to thank their trainer Balakumaran Sir for his support.
The Guindy Times wishes to congratulate the girls for making the college proud!