If you think it's a rom-com, it does highlight the value of friendship and there is also a little space demarcated for fantasy too. So what is 'Oh My Kadavule' about? It's an amalgamation of all the above in a right proportion that makes you feel good in the end.
Arjun (Ashok Selvan) plays a happy-go-lucky guy enjoying in a bar, with his two friends played by Rithika Singh and Shah Ra. And even before the first scene ends, she proposes to him. Does he accept? The answer is yes. Here we are for a fresh, humor-laced romance that makes up the happy journey of this couple. And the very next scene, what we see, is him waiting in a court asking for divorce. Ah, here it shifts to the story of redemption of two couples and now, the dynamic Vijay Sethupathi playing the role of the Almighty suddenly enters the scene. The way all of this comes together with numerous sub-plots is what 'Oh My Kadavule' is all about.
The casting is done perfectly right, with Ashok Selvan playing a Madhavan-ish kind of role and is charming in this portrayal. Even though he does look animated in a few sequences, he pulls off the role with ease. Both Rithika Singh and Vani Bhojan have pretty decent roles and played it effectively. The Irudhi Sutru star, Rithika Singh impresses us pretty effortlessly both as an angry woman and is a notch higher as the mythical friend we aspire to have. All the others, M. S. Bhaskar with his fake beard, Ramesh Thilak with his philosophical highlights, have aided in the process of a commercial storytelling.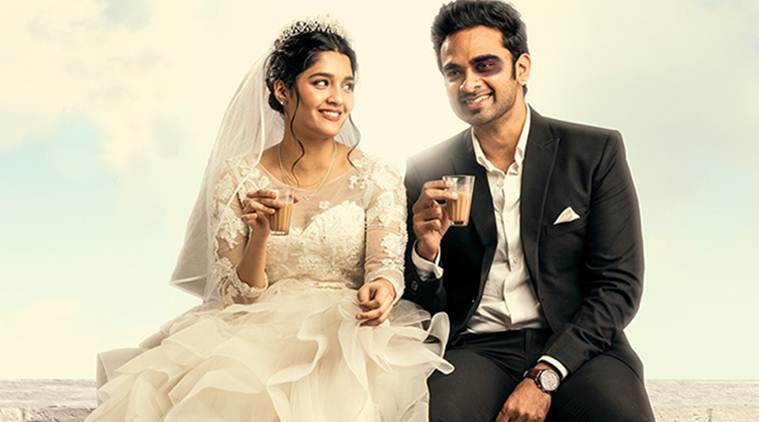 Somehow this film reminded me of Leonardo DiCaprio's "Revolutionary Road", given the conflict between husband and wife, and the poster of Hans Zimmer as a prop in the background, but this film has something different to offer us. The genre shifts are handled flawlessly with an engaging narrative by debutant Ashwath. Even though a lot of these sequences may sound "cheesy", it ends in a reflective and refreshing way.
The editing is effective with the comical cuts. The frames add to the freshness of the film, with the location-scouting team executing an impressive job. Especially the scene where Ashok Selvan enacts a role and the bar's lighting showcases the talent behind it. The music by Leon James supplements to the emotions aptly.
On the whole, Oh My Kadavule is fresh, comical, engaging and definitely a worth watch for the weekend.