To put it in a single quote, "This is beyond science!!"
Director Shankar is back with his most expensive and ambitious project ever: 2.0, which is touted to be bigger than the prequel; Enthiran! While the sequel is more grand with its extravagant Visual Effects (VFX) and three-dimensional stereoscopic view (or as it's popularly known - 3D), we can't agree more on the fact that the prequel was much more entertaining. After eight long years, Chitti (with his own Wikipedia page) is back, reloaded; this time, confronting the forces which wish to get rid of 'mobile phones' all together.
The Plot:
The second movie picks off right where the prequel left off. Dr Vaseegaran, a reputed scientist has temporarily disabled Chitti, the robot. The sequel introduces us to another beautiful humanoid robot, Nila (played by Amy Jackson). Ironically, Dr Vaseegaran's girlfriend/wife Sana, who essayed a major role in the prequel (by Aishwarya Rai) has been reduced to a tiny voice in the sequel.
The folks around the city find their mobile phones flying up above the sky and disappear into thin air. The scenes of the cell-phones forming a big wave and engulfing by-standers into it, entering the human body and exploding them are striking and leave the viewers surprised. But who is this unknown force? How can the phones vanish into thin air abruptly? To which we will find answers, soon enough!
As chaos and fear envelope the city, the government calls in Dr Vaseegaran for help. Dr Vasee, in turn, brings Chitti back. The rest of the film, just like any other typical superhero Hollywood movie, deals about how the good defeats the evil.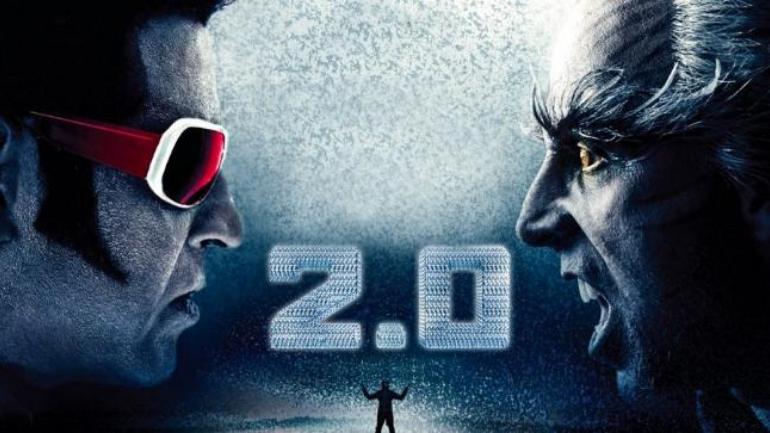 Our Views:
Despite the film's convincing 3D effects which try to compete with Hollywood movies, the film ends up being underwhelming as it is held together by a weak storyline. To a large extent, Shankar, his VFX supervisor Srinivas Mohan, sound specialist Rasool, cinematographer Nirav Shah and editor Antony have succeeded to deliver the best experience to the viewers. Almost fifty per cent of the film has stunning visual effects and has been shot using 3D format.
In Short:
The film is all about the battle between nature and technology. It plays out over two and a half hours in a zone which leaves deep thoughts in one's mind: Thoughts about the dependence on mobile phones. With the massive advancement in technology, is it possible to limit our daily usage of phones and social media? With the 5G technology emerging, would we not complain if we don't get a strong mobile signal?
Bottom-line:
At the rate at which things are going, we might end up choosing between 5G and the 5th force.
Tweet