The Guindy Times interviewed Manasi Arun, a fourth year Computer Science student at CEG who was recently recruited by Google. She spoke about the details of her journey of getting into one of the world's most reputed companies. Read on to find out what she had to say.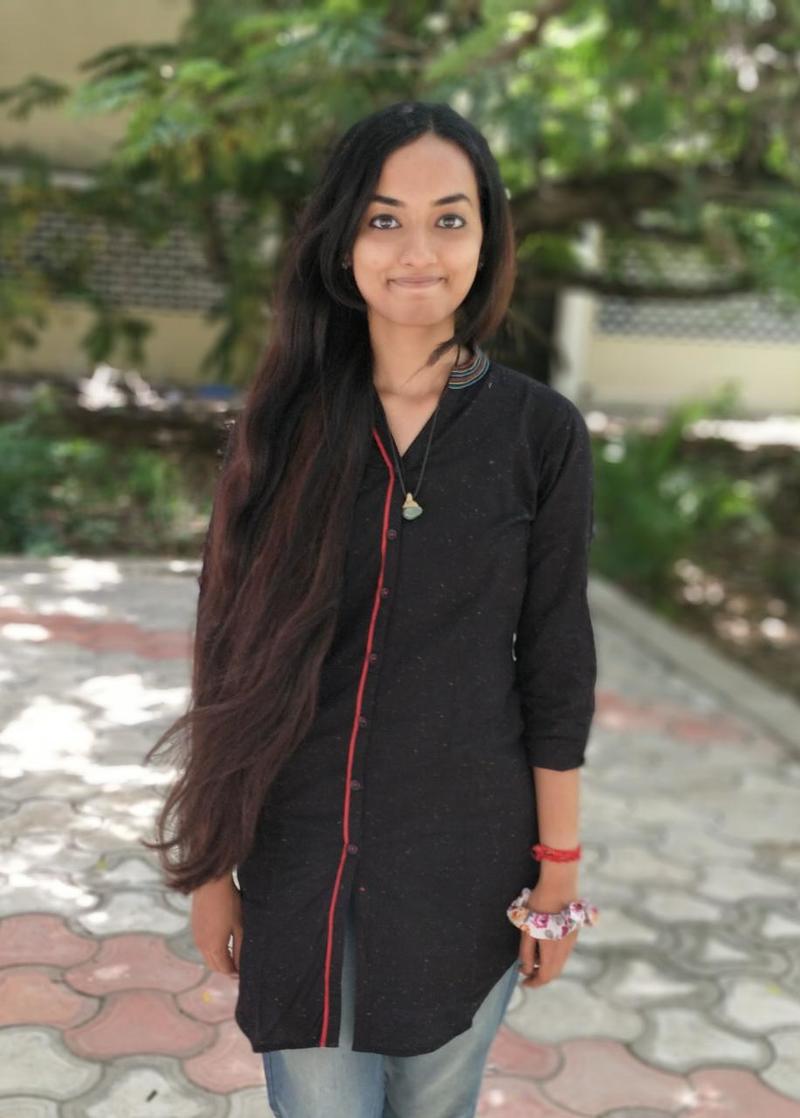 GT: How did it all begin? Landing a job at Google is no small feat!
M: During my fourth semester, Google approached our college for the Summer Trainee Internship Program (STEP), a program specifically for second year girls. I sent in my resume and they shortlisted three candidates for the interview. As the algorithms course was an ongoing one, there was just one telephonic interview for the shortlisted candidates. The interview had questions on data structures and discussions on programming languages. A month later, they sent me an email saying I had been accepted!
GT: Which team were you assigned to at Google?
M: I had a ten-week internship with the Enterprise Search team in Bangalore.
GT: Could you tell us a little about how the STEP program works?
M: The STEP program is for girls belonging to under-represented groups and is mainly aimed at promoting women in the field of technology. Two interns are assigned to one project and have a common mentor. In 2016, they selected twelve STEP interns in total - six in Bangalore and six in Hyderabad. The whole internship was pretty challenging and fun at the same time!
GT: What is the difference between the projects in Google and the projects in college?
M: Writing code at Google is very different from writing code for college projects. At Google, the highest priority is code readability - anybody reading your code should be able to understand what it does. So, everything from code indentation to naming variables is very important. Your code also goes through extensive reviews before getting approved, so you really get a feel of what it's like to be a full time employee, even though you are an intern. Apart from that, Google also organizes a lot of fun activities for interns! The office and its perks are also amazing!
GT: What perks do interns get?
M: All of our meals are covered by the company, which has a HUGE spread. Every floor also has a small kitchen with snacks, juice, soda, etc., which is open 24/7. They also have games like snooker, football, table tennis, Xbox etc., so there's always something to do when you want to relax! There are also nap pods where you can unwind for a bit!
GT: You were called for an internship next year too. How does this work and how did the second internship go?
M: Google has a returning intern procedure. So at the end of your internship, you get performance reviews from your mentor and co-mentor which are evaluated, along with the code you have written, by a hiring committee. If your performance was good, they extend a returning offer for a "Software Engineering" (SWE) internship. Otherwise, you might have another round of interviews.
The second time, I worked on Google Sheets, on a project related to machine learning. I got to work on some very interesting problems which would have a huge impact. I also got the chance to drive meetings and get inputs from very knowledgeable employees in the field.
GT: How were the people you met and worked with at Google?
M: They are absolutely brilliant and are extremely kind as well. I never felt a sense of inferiority. People are always open to answering questions.
GT: Brand name aside, why would you recommend working at Google?
M: I think the code you write at Google can positively impact millions of lives, and I think that this is what attracted me. There are hardly any rules like fixed work timings and dress code. The main thing at Google is that you don't need to be afraid of anything because everyone is just so warm and friendly. It's really a wonderful place to work at!
GT: What do you hope to accomplish at a dream company like Google? Are there any particular fields you'd like to leave an impact on?
M: I think all the products that Google develops are on a very large scale (Maps, Gmail, Docs, etc.) and the fact that I will be able to make a contribution to any one of these is in itself a big accomplishment. But if I had to pick a favorite Google product, it would be Maps, since I use it almost every day. Coincidentally, that is the team I will be working with when I join!
GT: You mentioned that the STEP program was for girls - why is it important for women to be represented at companies like Google?
M: As everyone knows, the number of women working in top companies is quite low as they are either afraid or they don't have a platform to showcase their talent. So, companies like Google have started programs to encourage women giving them a chance to experiment with new tools and technologies and become more confident.
GT: How would you prepare for an interview with Google?
M: The questions aren't very direct: they require good problem solving and analytical skills. Make sure you're proficient in data structures and algorithms. Your CGPA matters to a certain extent. Another important aspect in interviews is effective communication. There are a lot of people who can solve the problems easily, but face difficulties in getting their points across. If you are having a phone interview, practice a few mocks before the D-day! Factors like internship experience, competitive programming, open source contributions, college projects etc. also give you additional points.
GT: How are roles at Google allocated: is it based on skill sets or just based on vacancy?
M: I think it is a mixture of both. If they don't have anything that matches your skill set, they will allot you to any team. On the contrary, it is a good way to get out of your comfort zone and learn something new!
GT: After two internships, how did you finally get the job? And what does it entail?
M: My hiring process was a bit different from the others'. Since I had four feedbacks and all of them were positive, I didn't have any further interviews. However, there are usually two interviews (or more, if needed) which are evaluated by the hiring committee. Next, there is a team matching phase after which they extend the offer. The position I've been offered is a software engineer and I will probably start work in July!
GT: What advice do you have for students from another departments vying for a job at Google?
M: I think it's just a matter of having a strong base in computer science and having good problem solving skills. Anyone from any department can learn C++ or any other programming language and solve programming challenges on platforms like Codechef, Hackerrank, etc. So, I think practice is the key.
Google also has other internship programs for roles like product management, marketing etc. and they also require strong system design skills and marketing experience.
The Guindy Times wishes Manasi the best of luck for her future endeavors.