With Valentine's Day fever holding us caught on one hand, the Pulwama attack rigorously demands our attention to address this colossal loss of life on the other. While most of us here are living in peace without being triggered even slightly by this, let's not forget that there are nearly forty families watching the pyres being lit, mourning and yearning for a chance to bring their loved ones back or at least a chance to avenge their death.
This has been the second deadliest suicide car bomb attack made in the valley. Security force personnel were martyred and a few were injured. Pakistan-based militant group Jaish-e-Mohammed claimed responsibility for the attack. The assailant was found to be a 22-year old high school dropout who joined the group a year ago. We can either diplomatically deal with this by having border talks with China or we can also have another surgical attack on them.
Many countries have expressed their deep condolences. India is devising strategies to deal with the situation keeping in mind the upcoming polls. But it has been widely felt that we lack kinetic action. Though we are far away from pondering about the psychological causes of these kinds of attacks as defending ourselves has become the prime concern. In the years to come, it is important to ensure that people are taught to respect other cultures too. The root cause of all these attacks is the lack of understanding about and respect for other cultures.
The attack is not just going to destroy the ties Pakistan shares with India but also pushes the entire region into a vulnerable state. Meanwhile, it's our time to pay respects to the fallen martyrs. The most saddening part of this attack is that they did not even get a chance to fight back. Let us pray for their souls to rest in peace.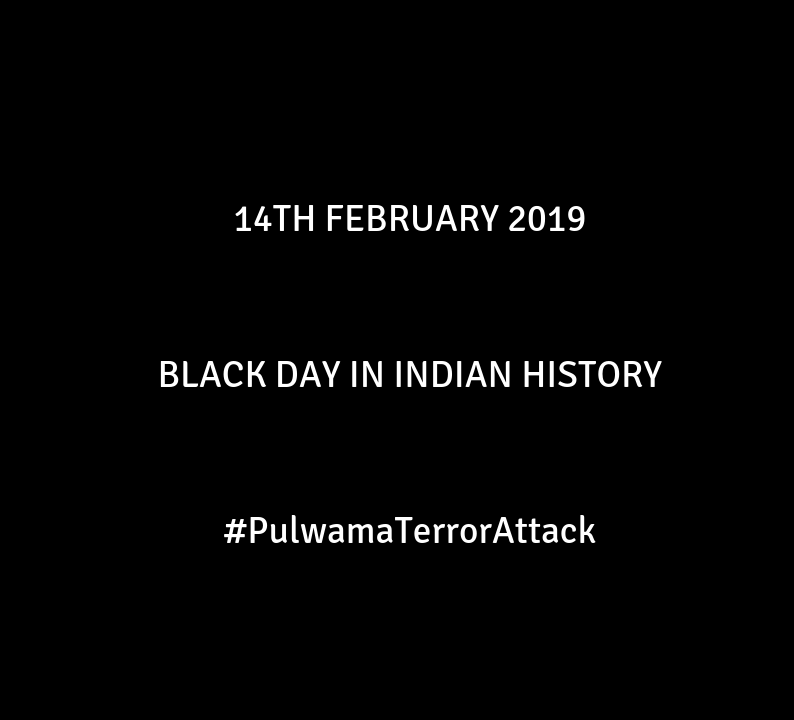 Tweet