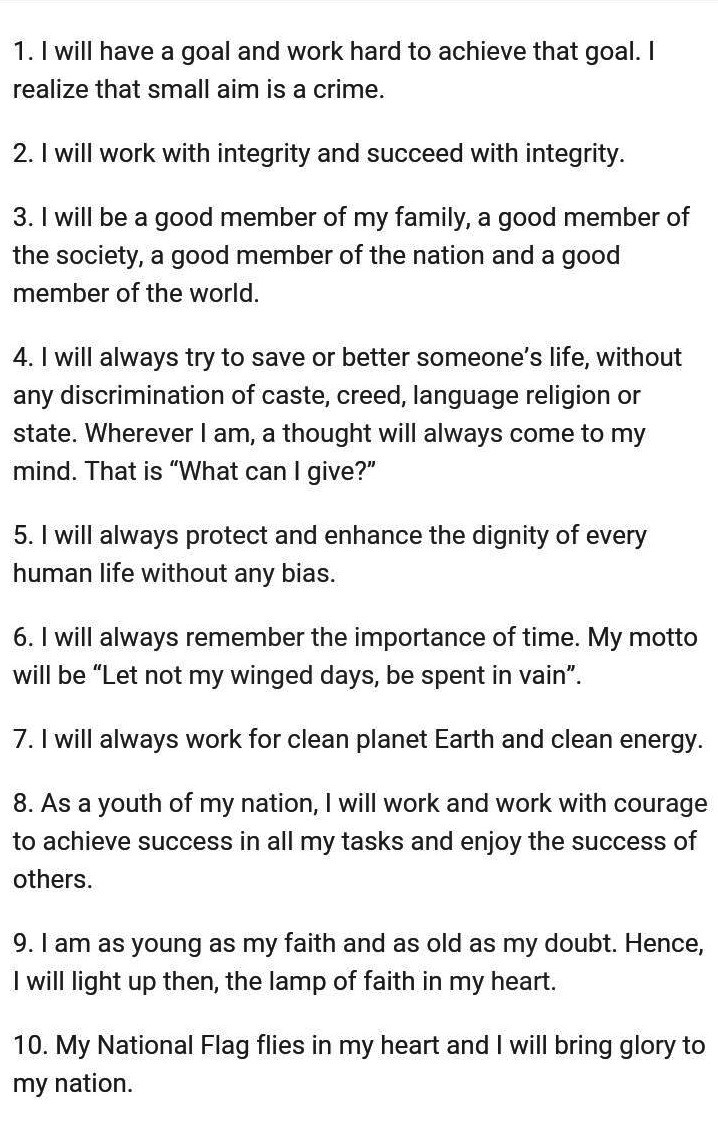 The government declared a holiday, but this time unlike any other it was not rejoiced by the students as this was not a holiday for any festival or monsoon rain but it was a holiday declared for the demise of their inspiration, their role model, their former President and what not? Two days have passed, yet the nation still mourns the death of the great legend to whom everybody looked up to and felt proud. We the CEGians take extra pride of the fact that we are students of this institution in which he was a part, few years ago before becoming the President of India.
The students of CEG gathered before the Dean office on Tuesday in spite of being a non-working day in order to pay homage to the missile man and prayed for his departed soul to rest in peace. And all others who were unable to make it on Tuesday were able to pay tribute to him in this very place which carries his memories through a pledge. With respect to the invitation given by our Dean all students of CEG took pledge on Wednesday morning. A 10-point pledge which was the objective of our late President was read out by the representatives of each class and the entire students pledged after them. Accordingly the students pledged to work with integrity and succeed with integrity, help others irrespective of caste, creed, language, religion or state and enhance the dignity of every human without any bias and work endlessly with courage for a clean planet Earth.
Through this pledge we have promised our hero to carry out the deeds that he has assigned for us. Apart from the statuses and posts on social media, let us all work together in making his dream come true and that would be the best way to pay back for what he has done for us. His vision should be our duty henceforth. The day we make Vision India 2020 possible is the day his soul will Rest in Peace. So let's take over from where he left in making India a developed nation which has everything in it, a place where he wished to be re-born. His soul may have departed from us but his memories and visions will linger in the hearts of every youth in the days to come.