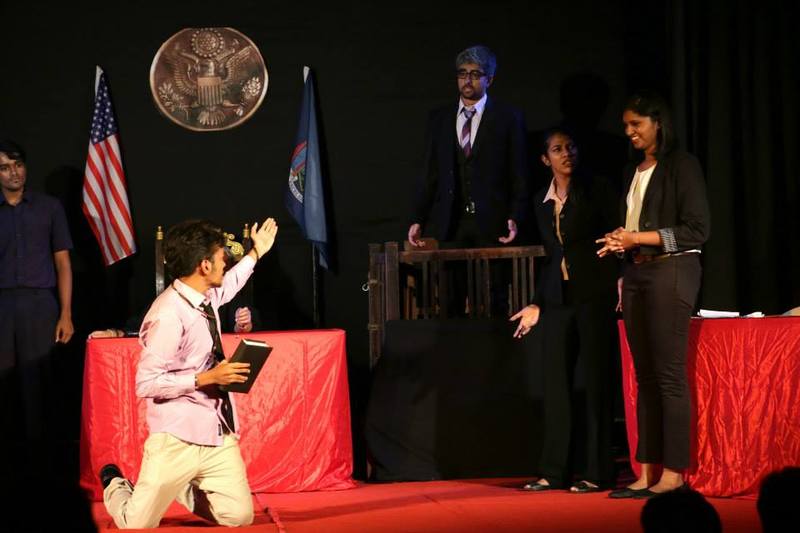 Having been to quite a few plays in the past couple of years, I've grown to limit my expectations from college productions. Right from the very start though you realize that this isn't just another play. On the 24th of August our college's very own theater troupe, supported by Crea-Sakthi , a theater production company, put up their annual production for all to see.
As I walk into the mini hall at the Music academy for what seems like the millionth time, the beautiful set and the teeming crowd overwhelms me. With a set so close to a county courtroom familiar from those ten million law shows we see, "The night of January 16th" seems promising. As I look around, more and more familiar faces crowd the already packed hall, and with them they bring the chit-chat and the jibber jabber that such large crowds bring. But as the house lights fade out and the spotlight comes on, a sudden hush fills the audience.
Like a pride of lions slowly walking out to make their kill, one by one, they spill out. The plaintiff, the defendant, the accused, the judge and the bailiff. The jury is called. The court is in order. As the opening statements are made by the representative of the plaintiff, I soon realize that these guys mean business.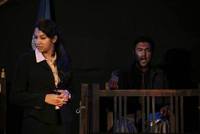 When a businessman is murdered, what next? With the mistress being the prime suspect and the defendant of the play, the plot follows a complex storyline with a diverse character set. As the mistress defends herself the audience is sent on a rollercoaster ride scraping through murder, scandal, fame, grief, affairs and lies, and the story presents an unexpected question towards the climax. Is the businessman really dead?
As the play proceeds with all the twists and turns of a courtroom drama it finally strikes me that the people on stage are actually some that I hang out with on a daily basis. The transformation is mind-boggling. Who knew they had so much talent hidden in them!
Two things that made the play stand out from any other campus production I've seen though, were the hairstyles and the perfect accents of its actors. The former a result of the what I think is the handwork of professional hairstylists and the latter what I can only imagine to be sleepless nights spent watching Youtube videos of Swedish people.
This review wouldn't be complete however, without due credits being given to the director who has painstakingly paid attention to every minute detail of the play. From perfecting the costumes to their accents.
Overall the night of August 24th was well spent on watching a play that exceeded expectations.