When the people of Sri Lanka woke up in a festive spirit for Easter Sunday, they had no
clue what they were about to witness. Everything seemed normal - people gathered in
churches for their Easter service exchanging gift baskets, decorating Easter egg trees
and others on their vacations were enjoying their breakfast in hotels.
Just as the service was ending, an attacker walked into the church and detonated the
bomb in his backpack. A series of simultaneous bomb blasts took place within an hour.
Three were in churches in the cities of Colombo, Batticaloa, and Negombo. Bombings
occurred in at least 6 locations, including 3 luxury hotels in the country's capital city
Colombo.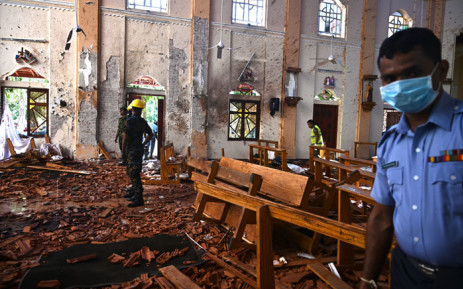 In no time, the barbaric attacks left 253 people dead and more than 500 severely
injured. It was one of the most spine-chilling incidents, after the civil war that took place
almost a decade ago in Sri Lanka. The deadliest explosion was at St. Sebastian's
Church in Negombo, where more than 100 were killed. Within the span of an hour, so
many families were shattered and the whole nation was left in shock. The ghastly
attacks did not end there, as the following evening witnessed smaller explosions at a
housing complex and a guest house. On Monday, another blast rocked a street near a
church in Colombo, when the police were attempting to defuse explosives in a vehicle
used by the attackers.
A failed attack in the fourth hotel helped the officials trace eventually the Islamist group,
who later claimed responsibility for perpetrating the assault. There were four days of
coordinated attacks across the country.
Hundreds of Sri Lankan families are in mourning. The victims include expatriates and
tourists from countries all over the world, like the UK, Denmark, Portugal, India, Turkey,
Australia, the Netherlands, Japan, Switzerland, Spain, Bangladesh, the US and China.
India's intelligence services had warned Sri Lankan officials of potential attacks, based
on information gleaned from an ISIS suspect. However, the warnings sent from the
beginning of the month about planned attacks, were not properly shared down the line
by authorities. Though we could find the reasons for the brutal attack and punish the
attackers, the lives which are lost cannot be brought back or compensated for, in any
manner. It doesn't matter whether the victims are kids of billionaires or wage workers, or
even the country they belong to.
For after all, they were our fellow brothers and sisters with whom we shared a space
with on this planet Earth, and whose lives were taken so ruthlessly. Let us extend our
prayers for their innocent souls to rest in peace.
Tweet