From Virudhunagar Town to Tinsel Town – A Candid Interview with RJ Shah
We hear him over the radio every day, as he makes us laugh, wonder and ponder over his words. He makes us forget the numerous doubts, fights and worries that run through our mind as we travel. During Techofes'18, The Guindy Times had the opportunity to interview RJ Shah, the man behind the voice which lifts up our mood every day. Here are snippets from the fun and lively chat.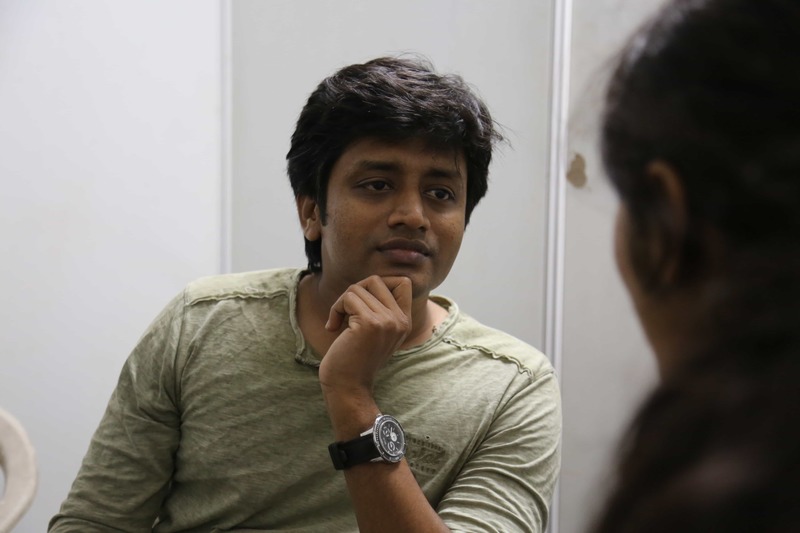 How did you end up being an RJ even though acting was your passion?
Having grown up in Virudhunagar, I always assumed becoming an actor was simple. After coming to Chennai, I learnt that it wasn't as easy as it seemed. I realized that there were millions of others who wanted to pursue the same dream. Being an RJ is one way to follow my dreams and that's how I ended up here.
How was the transition from Virudhunagar to Chennai?
As a gold medallist in 12th standard, my parents, like any other Indian parent, wanted me to do engineering or medicine. However, the passion and love I had for media ever since I was a kid drove me to study visual communication. Moreover, pursuing acting was only possible in Chennai. Though the transition was huge, I learnt to adapt.
Talk about your experience in the movie Velaikkaran. Can we see you on screen more often?
It was just a small role as an RJ. Every role in a movie has its own importance and it was a great experience. The associate director of the movie approached me, as he felt the role suited me perfectly. I'm looking forward to doing lead characters, which will hopefully happen soon.
How was it to work in the serial "Saravanan Meenakshi"?
To be honest, I never wanted to act in serials. When Ramanan sir, a great script writer and a man whom I respect a lot approached me, I couldn't refuse. Nevertheless, it was a great experience as there is learning in everything.
Anything you would like to tell the future generation?
I observe and learn a lot from the dynamic younger generation as they are filled with enthusiasm. I would just advise them to follow their passion and take the necessary effort towards it.
INTERVIEW WITH RJ VIGNESH
The Guindy Times interviewed RJ Vignesh of Smile Settai, the popular YouTube channel. Here are the excerpts from the interview.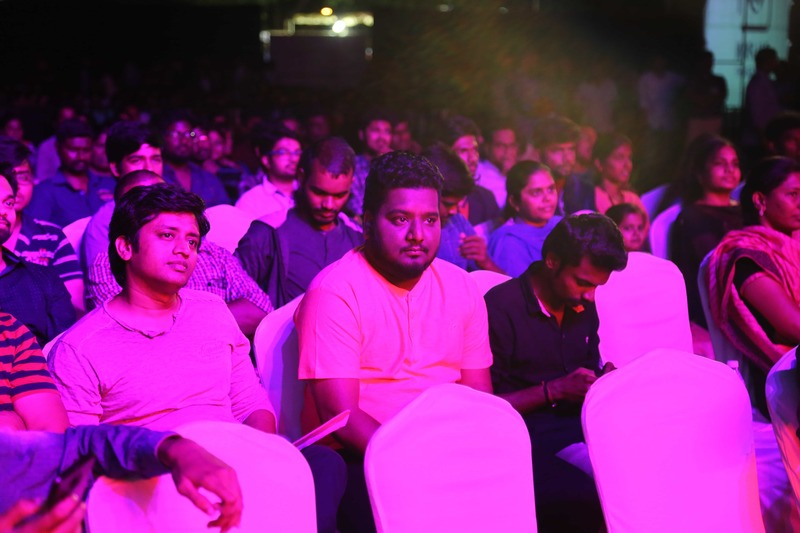 How was the channel Smile Settai formed?
I initially worked for various FM radio stations and we had a team with various skills like dubbing and editing. We wanted to create an impact on the media in Tamil Nadu. Ergo, the YouTube channel Smile Settai was formed.
Which role of yours do you prefer, RJ Vignesh, VJ Vignesh or actor Vignesh?
I like all of them and each role has its own audience. People who know me as an actor may not know about MY role as an RJ. Each role has captured its own set of people and so people can look at me in whichever role they like.
If you weren't an RJ or an anchor, what career would you have you taken up?
Media has always been my passion. So, if I were not an RJ or an anchor I would've become a script writer or a director.
How was your experience working with Team Meesaya Murruku?
It was really good. I learnt a lot of things from it. Cinema is not all easy. It is definitely hard when the camera is in front and you have to act accordingly.
Which role would you prefer when it comes to acting?
Like Manivannan sir, who is a comedian, a director and a brilliant actor, I want to do something similar and not limit myself to just one role. Basically, I'd like to be the modern generation's Manivannan!
You've trolled many people through your videos. Has there been an instance where you've been trolled?
I get trolled on a daily basis by my team which is a good thing as I lose my confidence when I'm with them and it is boosted when I see the audience.
"Movies are creating a bad impact in today's generation." What's your opinion on that?
It's something we can't deny. Rather than focussing on the bad impact we can teach them how to seek the good in the bad.