"Every pool comes with boundaries marked. I wasn't interested in merely swimming up and down."
Kutraleeswaran's inspiring words were etched in my heart. When I was 9, the only boundary I marked for myself was between me and the Television set!
Here was a child who jumped into the sea along with the children of fishermen, breaking a 30 year old record, marking his name in the Guinness Book of World Records and becoming the youngest recipient of Arjuna Award.
I felt nervous as I began the interview. After all, I was going to talk with a celebrity who was successful not only in swimming, but in engineering as well, along with an M.B.A degree in hand. To ease me in, the students of Department of Media Sciences began firing the man with very interesting and dynamic questions.
Kutral began swimming at the age of 7. He swam across the Palk Strait, English Channel, Rottnest Channel, Straits of Messina, and Zannone Circeo. He crossed the Ten Degree Channel on 30th December at the end of calendar year, beating Mir Sen's record. Between 1995 and 1998, he was the only Asian participant of the 25 swimmers selected across the world, for the World Series in Swimming. At the mere age of 16, he had received the Arjuna award.
However in 1998, he made a conscious decision to retire early from professional swimming, as private corporate sponsors were nonexistent.
"Will you sponsor someone now? What were the difficulties you faced back then? Do you regret declining Italy's offer? Do you think the prize money given to Olympic winners is adequate? Are backup plans necessary? Was absence of exuberant media coverage a reason for your lack of private sponsors?"
Questions from all fields and from different angles were asked by more than 40 students. Interesting, witty and unexpected answers ensued.
I must say he was surprised to see me with questions post the discussion. What could I possibly ask that the remaining 40 hadn't? But the more questions he answered, the more arose in my mind.
GT (Guindy Times): Was it a coincidence that you were named 'Kutraleeswaran'?
KL( Kutraleeswaran): It was a complete coincidence. My grandfather had wanted to give the name 'Kutraleeswaran' for my dad, followed by my elder brother, but seemed to forget both times. Luckily when I was born he remembered and named me Kutraleeswaran.
GT: Why did you choose to practice in the sea?
KL: The sea came with no limits, and no boundaries marked. I always liked open spaces, the tides, the waves, the salt and the life in sea.
GT: You are the youngest to swim in the 5km swimming category, as well as the youngest to win the Arjuna award. Were you always excited to try new things?
KL: I can't do it anymore, can I? (Laughs) Looking back, it feels really good to have done so many things. I started swimming at an early age and from winning to retiring, everything happened while I was still young.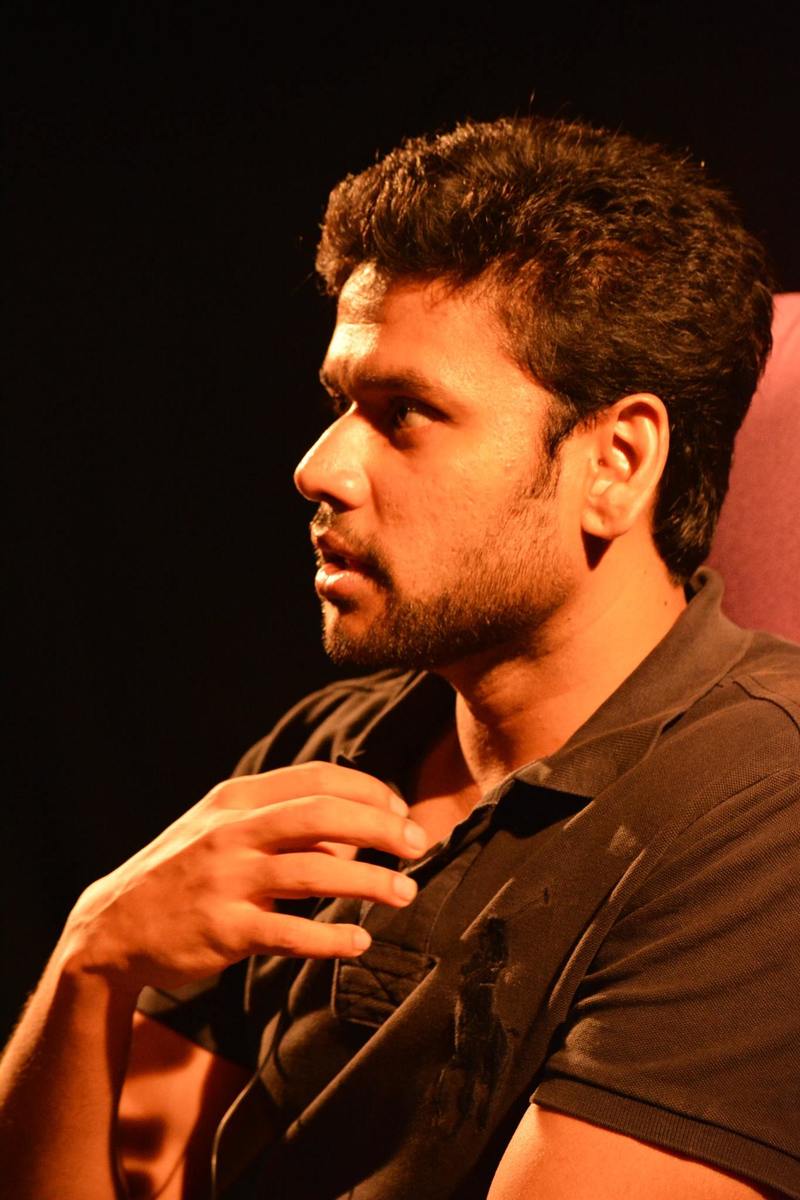 GT: At such a young age, what made you attempt to break a record that hadn't been broken in 30 years?
KL: That was a complete coincidence, again. Initially, my plan after crossing Palk Strait in 1994 was to cross the English channel. Thanks to a family friend who brought Mir Sen's record to light, I was motivated to beat it.
GT: What was the most memorable part of the record event?
KL: During my swim in the Australian channel, two ships came along to direct me. One cannot touch these ships and must be at a distance of minimum 10 meter, else the swimmer will be disqualified. Suddenly the two ships came closer, and I had absolutely no idea why. I was terrified. Later, I was told that it was a dolphin zone (though friendly, these fish may attack intruders). That was the most thrilling experience I've faced inside water.
GT: How did it feel to be the only Asian selected for the World Series in swimming?
KL: Actually, I didn't feel anything much about it back then. Be it the World Series or any event, just the idea of being in water was enough to get me excited. It was only later than I realized that I was the only one chosen and I have to say, it felt extraordinary.
GT: After the 1960s no Indian has won the Olympics more than once. Do you think that showering winners with prize money could dampen their drive to win?
KL: A sportsperson can never feel settled. He/she would always want to play and win. Having said that, the prize money would be of more use if given in advance to help them improve themselves in their respective sports. Personally, taking part in three Olympics is by itself an enormous task as it requires 12 years worth of training. I feel we are still struggling to make a mark in one.
GT: Tell us about the people who inspire you in swimming and in life.
KL: The ones who reach the top, yet stay calm and the people who make it big starting from humble origins are always people I look up to.
GT: How has your journey been?
KL: Truly exciting. From a marathon swimmer to an engineer to a banker, I must say my life has been a thrill as I enjoy the twists and the turns.
GT: How challenging was it to let go of swimming and move on with your studies?
KL: Declining Italy's offer was never a regret, because I knew I couldn't change my life. Likewise, once I came to know that my parents were struggling for sponsors I decided to call it quits. Swimming was everything, but family comes first. My family and friends made the transition a lot easier.
GT: Do you swim now?
KL: In the sea? Sadly, I don't. I once tried after my return and was actually asked not to enter. I do swim occasionally.
GT: Do you prefer 'Kutral, the swimmer' or 'Kutral, the engineer'?
KL: Engineering has made me the person I am now. Today, I am ready to sponsor a deserving sportsperson and plan to start a training institute, all of which wouldn't have been possible if not for 'Kutral- The Engineer.'
GT: How were your college days in CEG?
KL: My days in CEG were bliss. The canteen, ground, endless chats, Kotturpuram and Adyar hangouts, and the other campuses made college the most memorable part of life. I wish I could do it all over again.
GT: Could you share a few words of inspiration for our readers?
KL: Am I that old already? Jokes apart, there is just one thing I would like to stress upon. Enjoy your days in college. Skip your regular routines, try something new and explore. Be confident with who you are and be passionate about what you do.
---
My curious readers, Kutral did face politics as a swimmer. He was once misdirected on purpose during his record journey. He believes that a back-up plan in life is very essential to thrust us in the right direction. He is also happy that the power of today's Social Media has significantly improved sponsorship opportunities for several deserving sportspersons.
The Guindy Times thanks Kutraleeswaran for his valuable time and wishes him the best of luck for his future endeavors.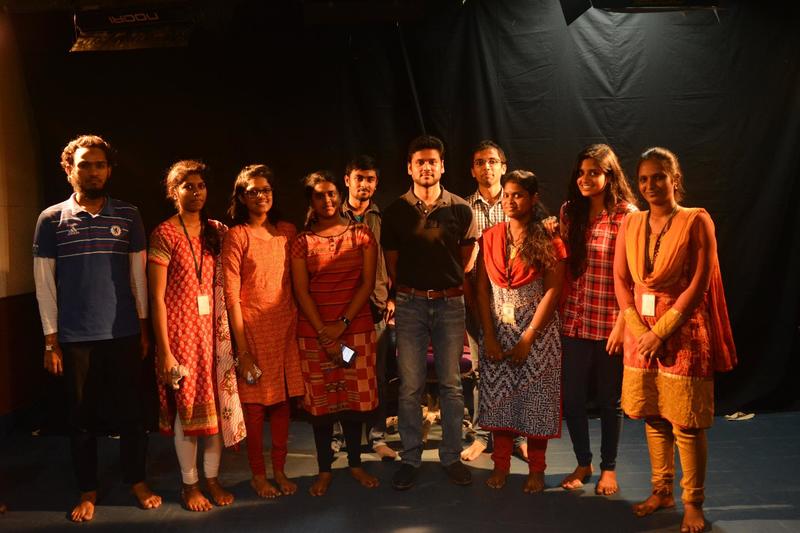 Meet the Press is a series-event that is being held in the Department of Media Sciences this September to help students learn Interviewing techniques in Press. Every alternate Thursday, a famous newsmaker takes the stage and is asked questions by students, who are then encouraged to report the interview.