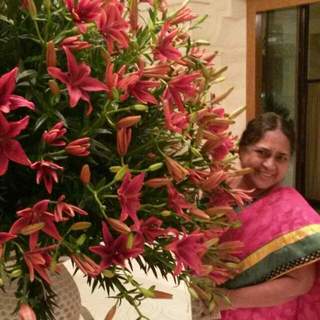 The student counsellor of Anna University, Dr. Roopmala Mani M.D., is one of the best there is. She has been helping students overcome their day-to-day problems and has proven to be very good at it which is why she was shifted from her position in the health center on request by the dean to be the student counselor. She provides psychological support and is very easy to approach. She portrays all the qualities that a counselor needs and is apt for her position.
The most commonly faced problem by the students when they come to college is the sudden exposure to a new environment. They meet new people, live in hostels away from their families and have to be independent. After being spoon-fed for seventeen years, they need to stand on their own and carry the burdens, be it financial or academic. They also worry about their career and settling in life and often resort to shortcut methods like substance abuse. This is not a problem with the undergraduates alone but also for PhD research scholars. This is the situation where a psychologist like Dr. Roopmala plays a crucial role as a guardian angel.
Students go through a lot of stress and keep it bottled in without exposing it to anyone. This eventually leads to depression and can be treated only through psychiatric therapy and medication. This could be avoided if they are guided in the earlier stages and hence counseling plays a very important role in a student's life. Students are not aware about the need for counseling. If counseling is not done in the initial stages it may even lead to permanent damages to the brain.
Stress related diseases could be prevented through yoga and meditation which helps students to think clearly. Through these common problems like exam fear and inferiority complex can be prevented easily.
For the information of female students Dr Roopmala is also a gynaecologist. So feel free to discuss your problems with her.
Some of the feedbacks from the students after the counseling session were as follows :-
"I will take each and every problem that comes in future as a negligible thing and be thankful to God for everything he has granted me. Thank you Doctor for your counselling which gave me relief from all my worries."

"I got skin irritation problem. So I followed the advice given to me by Dr Roopmala and got cured. Ma'am not only gives instant solution, she also gives a lifelong solution."

"When I first came here I had a lot of stress, headache and fear in my mind. While explaining my problems to the counsellor I felt like unloading the weight from my mind. Ma'am taught me Savasana during which some thoughts were going through my mind. After opening my eyes my headache reduced and I was feeling relaxed. Thanks a lot ma'am."
Her goals as the student counselor is to have NO drop outs. Once she had provided psychological support to a student with 23 arrears, who after talking to her has cleared 18 of them at once. She refers to the students who come to her as clients and not patients.
She says that the brain has got plasticity and that it can be changed for the good on constant exposure to good thoughts. Ninety percent of the problems originate from the brain. This poses the need for a psychologist.
One big achievement of Dr Roopmala is that there have been NO suicide cases since she has come to the college. She has even saved students from near suicide situations and changed them for the better.
Dr Roopmala can be reached very easily either by phone: +919884171419 or by e-mail: drroopa2002@yahoo.com
She provides counselling via phone and also provides marriage counselling to some Professors.
So it is evident that the role of a student counsellor is of paramount need whose presence is always a blessing in disguise.