Being the co-founder of Gold Mile Solutions, director of Dekoit technologies and Aamlaa technologies all at once, Mr Sivakumar Malli is a man with high affinity to multi-tasking and most importantly- a passionate entrepreneur. Mr Sivakumar had also climbed up the corporate ladder- the engineer's way- when he became the CEO of Sundaram Infotech . After having reached this peak in his corporate job, Mr Sivakumar decided to act on the thought of having his own start-up and then there was no looking back. As a successful entrepreneur and engineer, Mr. Sivakumar decided to share with us his experience and wisdom in these fields.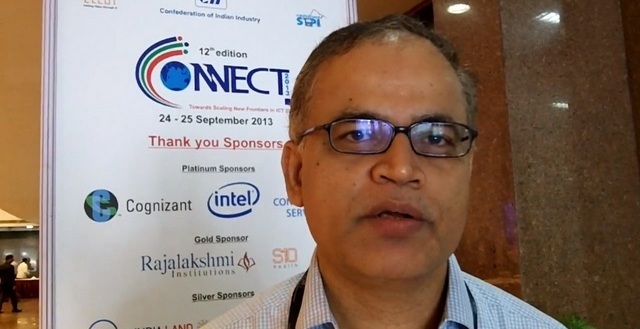 1. When there's the safety net of a desk job, where the risk involved is comparatively minimal, why would someone choose entrepreneurship?
Although desk jobs do provide a sort of safety net, you need to remember that entrepreneurship gives you the possibility of a multi-fold of success that a desk job can never give you. Desk jobs aren't necessarily bad either- it is matter of practicality and personal interest.
2. Entrepreneurship development cells offer finance for start-ups in the UG level now- but is it practical to have a start up during your academic course?
If someone has the ability to balance academics and business, and has developed some insight into the field, then yes. But in my opinion it would be better to finish your academics, gain some experience and then start working towards implementing your ideas for a company. It is better to work on gaining knowledge in new age technology and to get work experience in brand new start-ups during your UG, to get a better understanding of the ball game.
3. Where do you draw inspiration from to get ideas for start-ups?
I had a eye for business, even as a college student. Ideas develop when you have a good understanding in your field of study. I developed ideas in college, and worked on my business skills when I did Management Studies in University of Delhi.
4. Obviously any blunders in a business involve a hit on personal finance, how do you deal with such adversity?
Entrepreneurship is not for the faint hearted. Again it's a matter of practicality and keeping your expectations in check. When you enter a business, enter for the passion to implement your idea, put in significant amount of effort and hope for the best. Returns are the aim, but should not be the primary reason why you enter a field.
5. Director of two companies and the cofounder of another- how do you juggle between these roles?
In my personal experience, the team that you work with matters. Luckily, my team in all the three companies have been very cooperative and have provided me with great flexibility.
6. How do you deal with the pressure of these jobs? What do you do to keep things light?
Well, when you enjoy what you're doing, you don't really look at it as a job. The work environment in the companies is very young and informal. We all treat each other like family, and that itself helps me keep things simple on a day to day basis.
7. For a UG student interested in entering entrepreneurship what is the suggested field of study for higher education?
Back in the days there was only MBA. Now there's a lot more that is being offered, and it must be chosen depending upon one's personal interest and what role they see themselves playing in a company.
8. Crowd funding is the buzz word in the entrepreneurship field- what is your opinion about this?
Crowd funding is a booming market in the west, but it is yet to take hold of India. We are still yet to see any action in that field here. We just have to wait till it reaches us.
9. As a person who has played significant roles in many companies- what do you think fresh graduates entering your companies should work on?
As someone who has hired a lot of brilliant fresh out of college graduates, I'd suggest that they be open minded to new learning ,even in the late years of their career and must definitely work on their communication skills before entering a company. They should stop following mass trends and try to seek some originality and uniqueness to the nature of their work.
10. Is there anything you'd like to tell us young engineers in Anna university?
Just have a great time no matter what you're doing- be it an entrepreneur or an engineer or both. Work hard and keep your expectations low.