LOGISTICS and HOSPITALITY teams are largely responsible in making the entire event run smoothly. Here is what they had to say in their interview with GT.
LOGISTICS [interview by Agnes Maneesha , Srinidhi Sivakumar, Ashwath, Gomathi Varshini, Nivatha]
As College of Engineering Guindy, the battlefield, gets ready for another day of the Battle of Brains, here is what the Student Directors of Logistics team – Ramprakash, A K Lokesh, Logesh Kumar and Venkatesh had to say.
Logistics requires a lot of ground work for any event, and even more so for a fest of this magnitude. How do you go about arranging all aspects?
Logistics team is always one of the first teams to start working for Kurukshetra, which is the case in corporate setup also. For K!, we go about everything ranging from negotiating contacts for the setting up of stalls to the procurement of every minute requirement for each and every workshop and event, etc. Hence, careful planning and step-by-step analysis is always necessary.
What was the biggest challenge that you've had to face and overcome this year?
I would not say there were any challenges. Basically, logistics is a team where the mindset is very important. One has to travel a lot and be on the roam almost all day; so, either you can view it as a tiring job or take it up with the fullest sincerity and joy. We follow the latter and hence nothing has seemed challenging to us so far. However, there were some tasks that would be done very easily and some others that took a lot of time.
How has been the support from the finance team?
As I was telling already, negotiating with the business people for stalls and stuff is one of the preliminary things we do. But, the cost benefit analysis must also reveal favourable results to both sides, while being feasible also. There is a lot of importance of cost cutting while also focusing on the efficiency. But, I would say that the finance team has been very much helpful within their constraints.
How do you prepare yo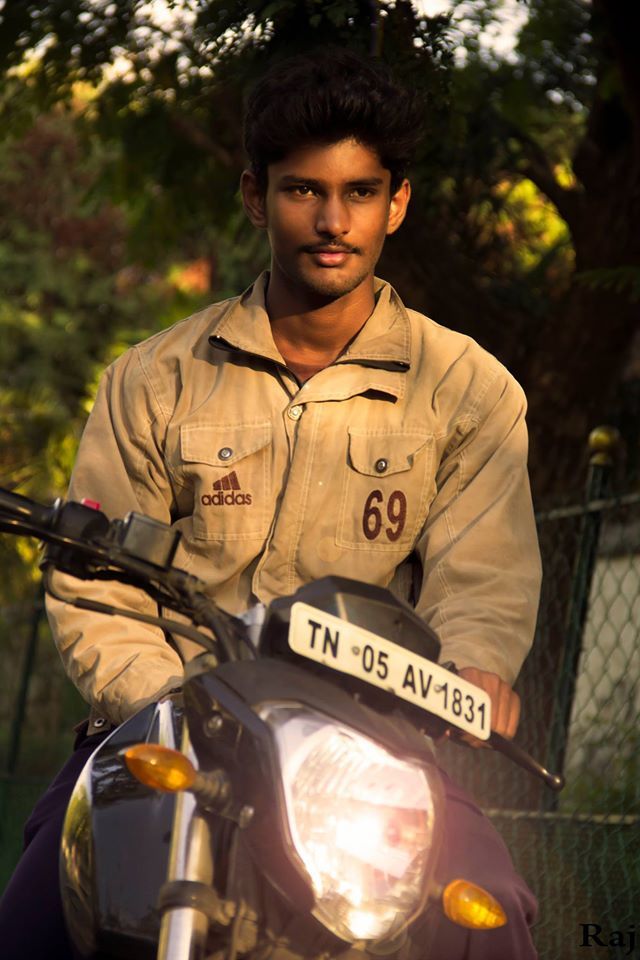 urself to handle sudden, unexpected developments (like equipment malfunctioning, orders not arriving on time etc.)?
Here comes the role of mindset. We must make sure that we don't lose our cool in situations like these. For example, the problem of microphone is one common difficulty that we face in most of the events. But, being calm and going for a quick fix remedy would be the best possible solution rather than fretting without knowing what to do.
How is the Logistics team 2016 going to be better than that of 2015?
This year, we have looked upon very specific issues catering to the minute detailing of each and every event and workshop.
How do you split the work among yourselves?
The Logistics team comprises of 9 domains. Since the work schedule is not fixed, we split work depending upon our availability. One of us may not be available one day, and some other has to take up the responsibility. Since most of the time goes for the field work, we have to be ready to go and reach out to various people.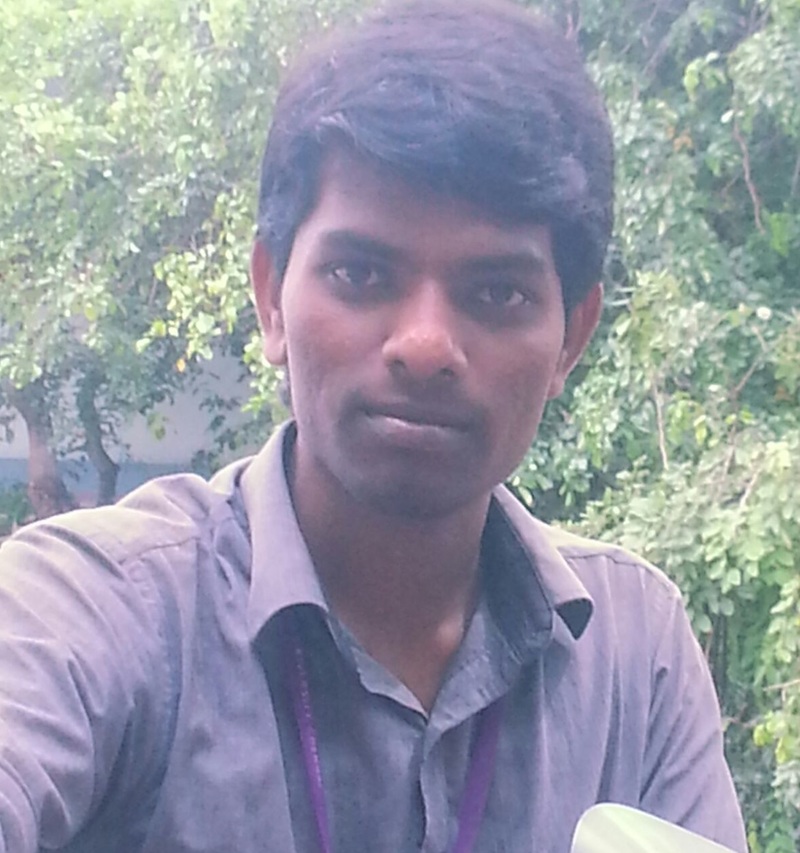 Can you feed us some information in general about K! 16?
This 10th edition of K! will be entirely different from its previous ones, as we strive towards achieving maximum quality. For the first time, we have a social initiative this year - E for Educate, for which we have been collecting electronic wastes. The collected E-waste will be recycled and the fund collected through it will be given to educate underprivileged children. To promote this, a flashmob was conducted at Ampa Skywalk on February 7th, 2016. The initiative has been well received not only by the student community but also the general public; so far, we have collected around 1000 kg of e-wastes. This social outreach has acquired support from celebrities like Madhan Karky, Peter and Director Rajesh. Overall, we think this will create a massive change in the society.
Which has been the most enjoyable and difficult task to perform for you till date?
We often go out along with our friends to organise things for K!. Sometimes, we leave by afternoon and reach college back only in the midnight. And, we get to interact with a lot of people outside the college. This is one of the most enjoyable moments while organising K!. Nothing has been difficult so far for us, as every task has been completed with sheer joy.
How much do the first, second and third years contribute to the team?

Most of the work is being done by the 1st years. The final years play the role of co-ordinators. They make sure they have enough sponsors to run K!. The logistics team is divided into 9 domains and each domain is given a particular field or requirement which they make sure is available at the time of the event (such as food, water, etc.) Each domain comprises mainly of 3rd years. They are the decision makers. The ground work is done mainly by the 1st years and 2nd years. 1st years play a pivoted role in the logistics team during K!


What is the role of women in the logistics team?
Since women cannot do a lot of ground work which involves getting back late in the night, they do not have the feasibility to work for the Logistics team. But the setting up of event questions are taken care by women usually. Unfortunately there are no women in the team this year.
HOSPITALITY [interview by Giridharan Raghu and Tharunya Danabal]
Kurukshetra has been witnessing participants from all over the country and even beyond, and there are also speakers and guests coming from various walks of life. Ever wondered where they stay during the days of Kurukshetra? Let's find out from the Hospitality team of CEG Tech Forum, as the Student Directors – Vigneshwar, Ramkumar, Harita and Keerthana – speak out to the Guindy Times.
The introduction on Kurukshetra's Facebook page promises to keep participants mentally boosted and focused. How have you planned to ensure this?
Mental focus refers to the psychological effects the participants feel due to the state of accommodation provided. For example, if 10 or 12 people are made to stay in a space which is meant for only 5 people, that would spoil their mindset to participate in the events and workshops cheerfully. Similarly, the registration procedures may also be draining sometimes. We have planned to eliminate all these problems with the kind of arrangements that have been made. We assure that we will be available 24*7 to clarify the queries and rectify the problems of all the participants.
Following up will be a reiteration of your saying that you'll be available 24*7. How do you make sure that you are available to the participants who contact you?
Basically, hospitality can be split up into four domains, namely, accommodation, registration desk, certificates and information desk. There are point of contacts assigned to each of these domains in order to avoid miscommunication of information and ambiguity in the data provided. The team works in a tree like structure with the work being split up among the third years and their juniors also. So, there is no question of us being unavailable to the participants at any point of time before and during Kurukshetra.
Food is one thing all people have multiple opinions on, especially when participants come from different places. How do you go about calculating the type and amounts of food to be ordered?
As far as participants are concerned, we are not providing food to them. There would be adequate food stalls available for them, not to mention the canteen. When it comes to the guest speakers and other notable personalities, we make sure that their preferences of food are provided in an effective manner; to ensure this, we enquire their choice of food beforehand. The Logistics team also lends us a helping hand in this regard.
Where will the participants be housed this time? Could you tell us about the infrastructure of their place of stay?
The participants would be accommodates in two blocks, one for the boys and the other for girls. While the new block that has been constructed near the hostel office can be used for the stay of boys, an entire block of the ACT hostels have been allocated for the girls. In addition to these facilities, we have also arranged three hotels at Adyar and T Nagar, especially for those coming from other states. Coming to the chief guests and speakers, we have arranged several places like the Vice Chancellor Guest House, NRI Hostels and Alumni Center. There are also portions of the Kurinji block reserved for the companies and people coming for conducting workshops and K!arnival.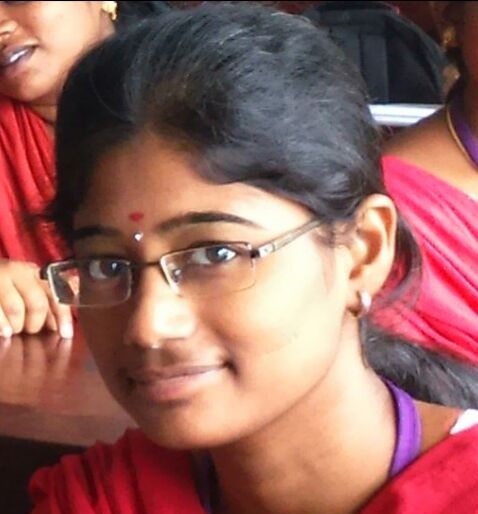 How many participants are you expecting this year, and how many do you think can you provide accommodations for?
As we already stated, two entire blocks have been allocated for Kurukshetra accommodation alone, which was not the case in the previous editions. Then, we had participants who were made to sleep in TV halls of hostels, where the problems of mosquitoes were being faced. But now, this is going to be a full-fledged, hassle-free accommodation for everyone.
With the kind of planning and preparations that have been enforced, we are sure of accommodating all the participants who need place of stay, however large the turnout maybe.
Is transportation a part of the hospitality team this year?
Yes, of course. We are tying up with Namma Auto to receive participants and guests from places like Koyambedu, Central Railway Station, Egmore, Alandur, etc within half an hour of their call, so as to avoid confusion while reaching the campus.
Have you taken any steps to ensure the security of the accommodated participants?
As we stated already, security becomes a problem only when there are no adequate facilities of accommodation. With the kind of infrastructure provided this year – there are going to be rooms with shelves, plug points and sufficient fans and tube lights – and the coordination with the security personnel of the hostel, we are pretty sure we have provided a fool proof security system.
How much do the first, second and third years contribute to the team?
For the Hospitality team, Kurukshetra starts one week prior to the actual event; we are talking about the calls for accommodation and the approval of venues for the same. This can't be done only by the four of us obviously. So, we would say juniors are actually the force behind the Hospitality team, though some decisions are taken among ourselves. Mostly, third years are entrusted with the responsibility of being points of contact, while the second and first years would have the job of directing and guiding the participants to the various venues.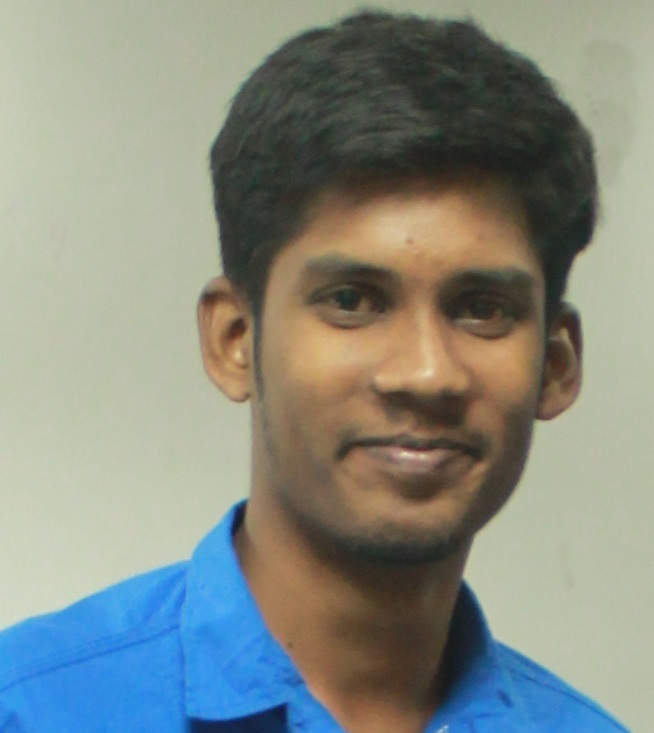 What are the challenges faced by the hospitality team?
Every work of our team is pretty challenging. But, the most challenging task was to find solutions for some problems that happened during K! 15. For example, the QR codes result display system had certain shortcomings. We have meticulously analysed each and every problem of the previous editions and have tried to provide the most efficient solutions to them.
How is the hospitality team of 2016 going to be different and better than the previous ones?
As it is, the hostel facilities provided are themselves distinguishing factors that make us stand out.
Other than that, we have joined hands with the Tech team to ensure proper automated results announcement to the participants who qualify to the successive rounds, or the winners.
Taking the crowding of students near the registration desk to get their names registered during the mornings into account, we have split the registration process for CEGians and non-CEGians; this has been enabled by a pop-up that directs to further registration options accordingly.
Further, we have the Duplicate facility that would identify if two persons get the same QR code; this was one problem that plagued the registration processes in the 2015 edition.
We have also made a location based tracking by which participants from colleges 20 to 30 kilometers
What are your best moments of fun and accomplishment till date?
There was one incident when a group of CEGians prank-called us, introducing them as students from some other private college. They asked us to provide combined accommodation (boys and girls stay in the same room), in order to make them 'feel at home'. Countering them was really funny.
Accomplishment is when all the participants who come here have a nice time, and go out with complete contentment. So, this can be answered better by us only after K! gets over.
How do you split the work among yourselves?
Since there are four basic domains in the hospitality team, we take care of each domain. But that doesn't mean we do chores related to our domain only. We split our work in such a way that none of us feel overburdened.
As the interview gets over, the four of them hurriedly get back to their next set of works, thereby showing their intense commitment. With the drastic improvement they have shown in terms of accommodation, transportation and other domains concerned with the team, here is wishing the Hospitality team good luck!