Bestowed upon with titles such as 'World's Youngest CEO' and 'World's Youngest Web Designer', Sreelakshmi Suresh, CEO of eDesign Technologies,visited our college to give a motivational talk in Conclave'18, organized by the Rotaract Club of CEG.
Calm and composed despite her tight schedule, she spared some time for us. Here is aglimpse of the quick interview with her:

1. How did you develop an interest in web designing?
I started to design a website when I was in 3rd grade. I began using a computer from a very young age. I studied the English alphabets by typing them in the Notepad application and that's how I developed a good connection with computers.
Once, my dad showed me a website designed by a young boy, which was very colourful and fascinating. This was an inspiration for me to start designing websites. Before learning, it was just a piece of art for me. Later, after I learnt to design, I understood its seriousness and difficulties.

2. Being a very young CEO,how do you manage the enormous expectations and pressure?
Starting this company was one of my childhood goals.Currently, I am in the final year of my B.B.E. course, after completion of which, I will pursue web designing as a full time career.By god's grace, the company is running in its own pace, producing good outcome and everything has been perfect till now. So, I haven't experienced any pressure asthe CEO of the company at all.

3. What are the current projects that you are working on?
I am working on a website project called stateofkerala.in, which is one of my biggest projects till now. I'm aiming at making this website the Encyclopedia of Kerala. There are also other projects that I am working on, which are for different companies.

4. Tell us something about your other startup- TinyLogo.
I started TinyLogo, a Logo-based search engine with one of my friends. At present, we are not working on it actively. It started off very well, but we couldn't give it much time because we were both students and studies became our focus. The search engine service is available, but we are not working much on it.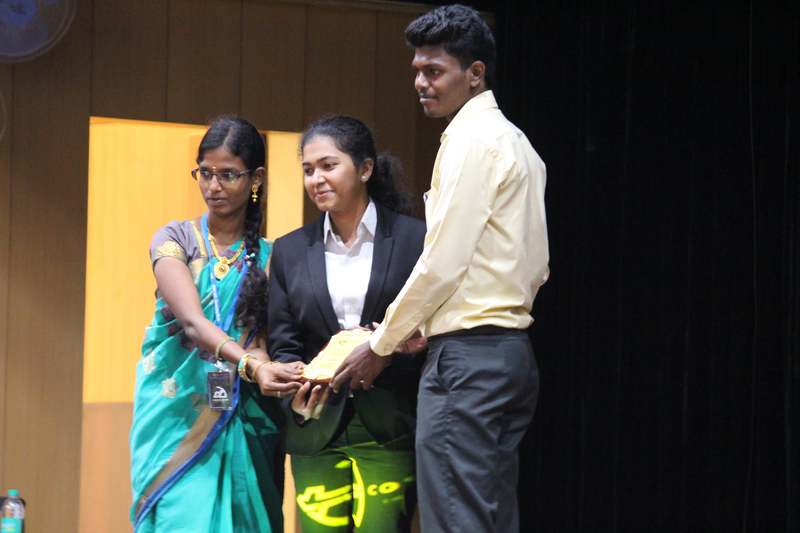 5. What are your other interests?
I like listening to music and reading non-fiction books.

6. How do you balance your studies and business?
I had planned to work on web designing only after I finish my college work, ever since the start of the company. I make sure I prioritize studies over business, which helps me balance both.

7. You have proved that a woman is no less in this society. What do you want to tell the girls out there?
I am a person who believes in gender equality. I don't see any difference in being a man or a woman. I believe that both of us are provided with equal amount of opportunities in India today. However, I also feel that girls lack safety in the society. We shouldn't stop chasing our dreams just because we are women. If we have thepassion and support of our parents, then it is possible to achieve anything that we want. Even today, my father camehere to support me, although he had to take leave from his work. As long as I have this support, I feel that I can achieve anything in the world.

8. Any words of wisdom for youngsters like you?
If you are confident on the competence of your idea, you can definitely make it work and turn it into a wonderful invention. Be confident of who you are and what you are doing and everything is possible. Good luck!
Guindy Times thanks Sree Lakshmi for her time and wishes her the best!