College of Engineering, Guindy witnessed the appointment of its first ever female dean this academic year. The Guindy Times got a chance to interact with the Dean T. V. Geetha herself. Here's an excerpt from the inspiring interview
Tell us about your journey
I pursued my bachelor's degree in Electronics and Communication in 1977 under Madras University. We were selected after personal interviews those days. In 1982, I worked for a year before pursuing my master's in Computer Science. When I joined as a Teaching Research Fellow in the ECE department of Anna University in 1983, my first experience was a lecture on CRO in Tamil. I began my career as a lecturer in 1986 in the Computer Science department and became a professor in the year 2000. I finished my PhD in Natural Language Processing in 1992 and have guided more than 20 students ever since. Some of the major projects are "Use of Indian Philosophy in Artificial Intelligence" and "Resource gathering in Tamil". "Computer Architecture", "Artificial Intelligence", "Complier", "Data Structures", "Machine Learning" and "Big Data Analytics" are some of the subjects I teach. I headed the Department of Computer Science from 2003-2006 and again in 2013. The Student Group Insurance Scheme was started when I was the Director of Health Centre during 2006-2008. I was one of the founders of the Centre for Distance Education and held position as the Deputy Director for the same from 2006-2009. Then I became the Chairman of Information and Communication Engineering. I have been the Director of Centre of Academic Courses since 2014. I became the Dean of CEG in June, 2017.
How do you feel on being appointed the dean of CEG?
I felt nostalgic when I first entered the Dean's Office. I feel very responsible for the students and will motivate them to utilize their full potential.
What are your plans for CEG?
I want to make CEG a green campus by its 225th anniversary. We have started a few programs to make the campus greener. We have also introduced awards for green campus and project calls for Rural and Socially Relevant Development. I also encourage the students to participate in more events. We had Vyuha this year to bring out the various talents in students and instil confidence in them.
As the first woman dean, how do you plan to encourage girls in their career?
I want to give equal importance to everyone. I would personally encourage them to involve and participate confidently in all the activities.
How do you balance the numerous responsibilities as Dean, Director of Academic Courses and the work in your department?
I plan early, assign priorities to things that have to be done and execute it well. My family is my biggest support.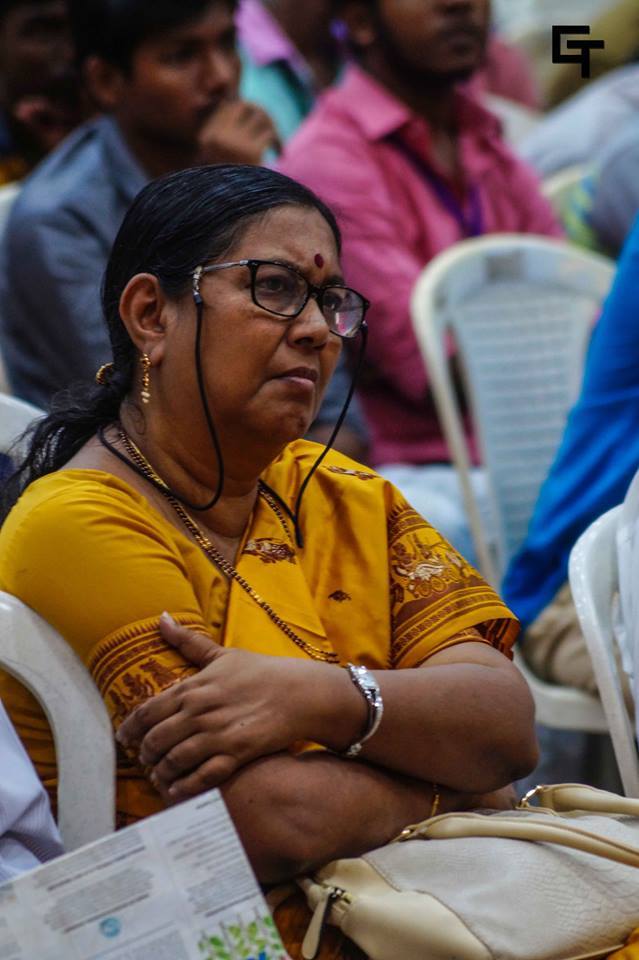 Why do you think we didn't have a female dean before?
We didn't have women in higher positions before. I think that might be the reason for not having a female dean previously. But things are changing now
What is your message to the students of CEG?
Participate as much as possible. This is the only place where you will get so many opportunities. Build your confidence and evolve.