Vidhaigal'18, an event exclusively for special children, was organized by the NSS Unit 2 on March 2nd, at the Vivekananda Auditorium, CEG. The chief guest for the event was the television host and actor Dhivyadharshini, better known as DD.
DD has interviewed quite a number of people on TV shows like Koffee with DD andAnbudan but is quite elusive when it comes to being the interviewee. On that note, The Guindy Times had the pleasure of interviewing her, a person with so much experience in interviewing, anchoring and acting.

Interviewer: Akshara Viswanathan (GT)
Interviewee: Dhivyadharshini (DD)
GT: Koffee with DD is your signature show, and viewers have high expectations for the upcoming season. When will you be back with Koffee with DD?
DD: I don't know for sure when I'll be back - maybe in a year's time or by the end of this year. It is a collective decision, not just my own. The decision will be made by the whole Koffee with DD team.

GT: You've interviewed a lot of people in your career - successful celebrities, professionals and leaders. Have you ever wanted to interview someone and but couldn't?
DD: There are many people I've aspired to interview. One person whom I can never interview now isDr. Abdul Kalam. Maybe the others I can do in the future, but not being able to interview Kalam Sir is my greatest regret.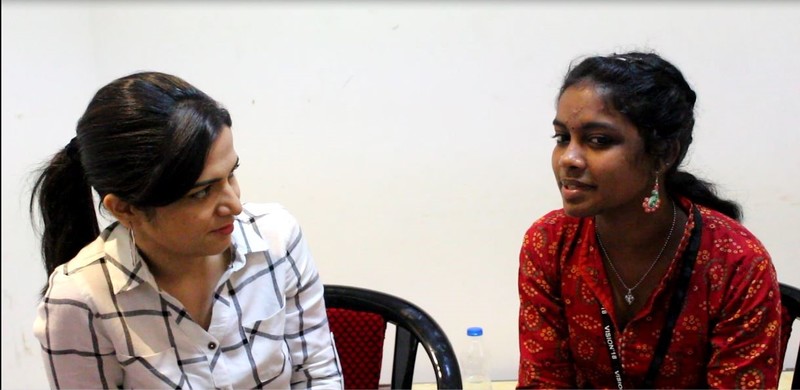 GT: Tell us about your recent work, Ulaviravu, and the experience with Gautham Vasudev Menon and team.
DD: It was a great experience! I usually spend a lot of time deciding whether to work on something. I analyze if it suits me if I can do it complete justice to the part, and so on. But once I agree to do it, it is complete commitment. So, when Gautham Sir asked me to act in Ulaviravu, I was initially hesitant. I had doubts on whether I could act the part if people would accept me for the role and so on. I was in quite a dilemma.
But Gautham Sir was adamant about his decision, so I said yes because a director's vision is rarely wrong. I listened to him and the faith he had in me. I put my heart, soul, mind and body into it and worked for it. Not just for Ulaviravu, but for anything that I work on. The shooting was pretty cool and easy. My co-star Tovino Thomas was also very sweet and kind.
GT: Which of your interviews is your personal favourite?
DD: I never really have that "favourite" feeling. It may seem like I have so much fun on screen, but actually, I am like 'Eppada mudiyum, full tension!' (When will the episode get over?!). So, to answer your question, I like all my interviews. I'm on cloud nine when someone remembers what I say and tells me, "It was awesome!" or provides other such compliments. A few days ago, when I went to Coimbatore, a person told me that he watched Koffee with DD even now, on Hotstar. It felt amazing to know that people watch it even now, after a 6 - 7 months gap. We put in a lot of effort into each episode, and that's why we're able to do only 16 episodes per season. So, whenever someone compliments a particular episode, that episode is my favourite, at that point.

GT: You have been with Vijay TV since 2005. Is it because of some personal connection with them or is there some other reason?
DD: Only they offered me a job! (laughs). Jokes apart, I'm a very loyal person. If I'm doing something that I love, I will just stay with it forever.
GT: If you were to choose between the big screen and the small screen, which would you choose and why?
DD: No, I won't choose. For me, work is work, no matter what screen it is. My aim is to do my work with utter perfection and ultimate satisfaction. Big screen and small screen might be a difference for people who watch my work, but it does not matter to me. I don't really think of the size of the screen. Even to come here today, I've put the same amount of work into it.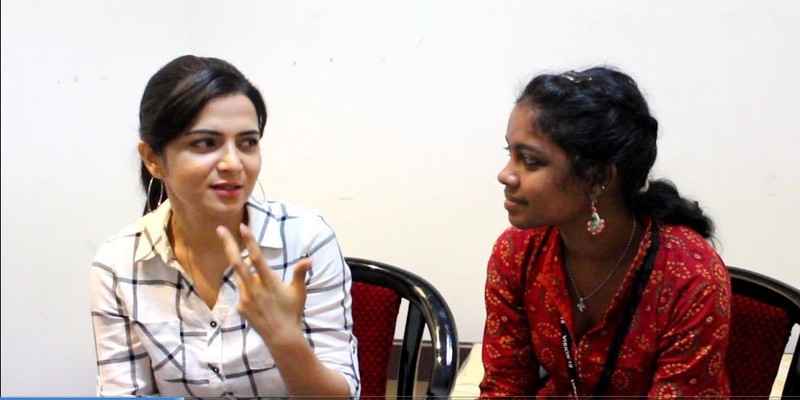 GT: The highlight of your interviews is that you talk with so much love. Your humour is very engaging for the interviewee and the audience. Which do you think is your best quality: love or humour?
DD: Firstly, thank you so much for noting these two things in my work! When I actually interview somebody, I owe that person. I put in a lot of effort into thinking of questions that they would love answering. So, yeah, that's what my best quality is, according to me.
GT: Which is your favourite movie (acting) experience?
DD: I'm not that great an actor (laughs). I think my best is yet to come.

GT: As is customary, we'll have a short 'Have you ever' quiz with you!
Have you ever felt like "Happada,mudinjirchu!" (Thank God, it's done!), after a particularly tiring interview?
DD: ALWAYS. I feel like that after every interview. However sweet the interviewee is, there's a lot of tension for all of us there!
GT: Have you had interviews where celebrities answer all the questions you had prepared?
DD: That's very usual. Most of the time, I don't even ask the questions that I prepared.In the end, I look at my notes and think "Oh God! I never asked these questions!" It's very common.
GT: Lastly, you are here as part of Vidhaigal'18, an event for special children. What are your thoughts on the event?
DD: I believe no act of kindness is too small. The kindness which the students of NSS have put in is definitely not small - it's very huge. The world might be full of critics and people who want to tear you down, but there are actually more people with big hearts. Today, you students have given your time and hard work for these kids, which I think is immeasurable and irreplaceable. In life, time is the costliest gift you can give to somebody. You only spend your time on something if it means a lot to you. So, I'm really proud of you guys.
I know how it is to feel 'not normal'. A wrong surgery on my knee had put me in a wheelchair for three long years. Now, to climb up the stairs and come here is a huge effort for me. So, I know that these kids are also very strong. I can understand them feeling 'not normal' when compared to the world around us. They are all real fighters and I'm just here to learn from them.
GT: Thank you so much for the interview. We had a great time
DD: Thanks a lot! The pleasure is all mine.
The Guindy Times thanks Dhivyadharshini for taking time out to answer our questions and the team behind Vidhaigal for arranging the interview. We congratulate NSS Unit 2 for their success with Vidhaigal'18.