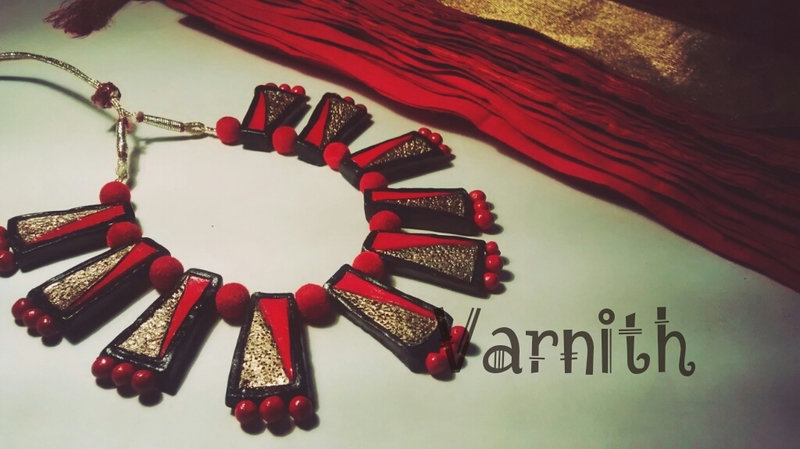 This is a short write up on how Varnith was conceived, what it stands for and what it is today.
Firstly, a short introduction to myself. I am Varsha Vijayakumar, doing my MSc. Integrated in IT, final year. Since my childhood, I had always been interested in arts and took a keen interest in crafting and learning new things, with a special focus on geometry and colour. After joining college, I started learning some more crafts to satiate my burning desire to create something. And thats when "Varnith" happened.
Started on january 10th 2014, "Varnith" is my own brand of all things handcrafted. I always liked ethnic things and what could be more ethnic than earthern clay. I learnt hand-moulding clay and creating equisite pieces of jewellery from it. The moulded pieces of clay are then dried, fired and painted to create some really beautiful pieces of terracota jewellery. The USP of the terracota jewellery I make is the way they are painted and the minimal use of colours. I give more importance to tribal designs and designs inpired from the art forms,gods and the culture of our country. The second line of jewellery that I introduced recently are the cute little jewellery made from Safety Pins. The concept of using safety pins to create necklaces, by itself is very enticing and challenging. The beads are loaded onto brass and nickel coated safety pins(rust free), which are then safely locked and stringed together to create some stunning necklaces. Innovation is brought in from the different kinds of beads, the string used for the necklace and creating multi layered necklaces. I also make jewellery from quilling, especially the ever in demand quilled Jhumkas.
I am also a part of the Chennai Shopping Facebook group and have also put up stalls in the well known Madras Market. Also, I have made around 5 DIY craft videos for the art channel Ventuno Art showing how some simple quilling projects are done.
The link to two of my videos are below.
I also rebranded very recently and got an awesome logo for myself. And with this, and with each and every new thing I learn, "Varnith" will keep scaling new heights.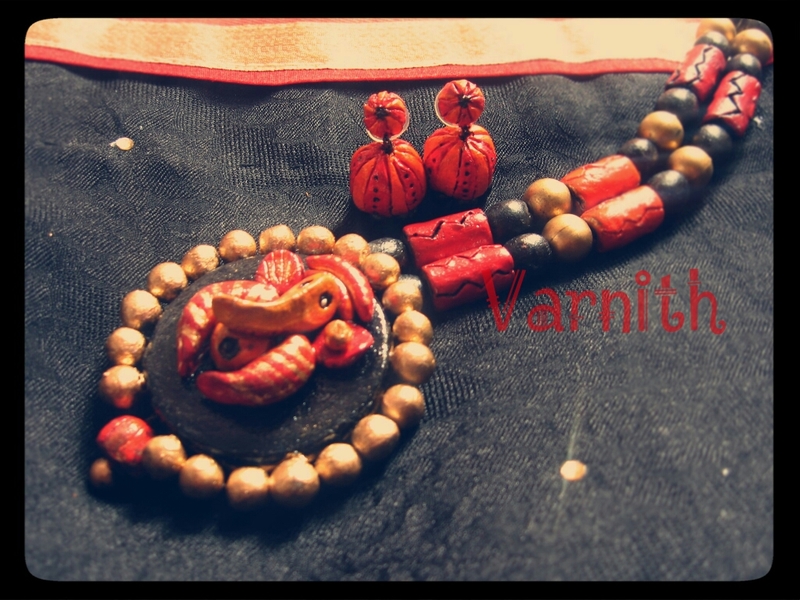 The FB link to the page is:
Do like my page and buy the stuff I make. There is a lot of love, care and passion that goes into making each piece and you ll always be coming back for more :)
Call/ Whatsapp : 9840898516
The Guindy Times wishes Varsha all success in her entrepreneurial endeavour.