January 4th, 2018, was a remarkable day for everyone fighting for gender equality. The Department of Media Sciences, CEG, in association with NWMI (Network of Women in Media, India), conducted the National Conference on Gender in Media: Challenges and Opportunities.
Enterprising journalists from all over India graced the occasion. Many panel discussions and paper presentation sessions were held on various topics that were useful in bringing changes in media houses and the workplace treatment of different genders. The three-day conference began with the inauguration on January 4th at the Ada Lovelace Hall, IST Department, CEG. Several officials from Anna University and NWMI were present. The guest of honor was famous Carnatic maestro T.M.Krishna.
The singer began his speech by saying that he did not fit in with the crowd, but astonished everybody with his insightful words on the various issues of gender diversity in media. He also spoke about how women can help those who struggled.
Once he completed his exemplary speech and posed for few fan selfies, he began his stride towards his car and we had to run and chase him down for the interview! Here are excerpts from the interview, which has given us the belief that the future of art is in good hands.
1.Sir, you said you were a bit confused on why you were invited to speak on this topic, but as you spoke, everything you said made us think a lot, especially the lines about the Tamizh Thai Vazhthu and the National Anthem. Could you please elaborate on that?
Tamizh Thai Vazhthu and the National Anthem are beautiful celebrations of land, nature, and country, but they are imageries of a woman as a mother, sister or wife. Now we have to think a little bit about who established these representations. It is the man, who always associates a woman as a mother, a sister or as a wife, who established these imageries!
This construction is problematic because it comes from the perspective of a man's world. So when we sing the Tamizh Thai Vazhthu, we are also celebrating this stereotyping of a woman. This, for me, must be problematized, because it creates a norm in the man's perception of what women should, can and will be.
2. Since you are on that point, and you are from a Carnatic background, don't you think that some Carnatic music is also stereotypical as such?
There are many problems in Carnatic music - there are songs where there are gender issues, caste issues, aesthetic issues, and social issues. It is the conflict of an artist who is thinking.
So, how do you address these issues by creating a new repertoire that will challenge the old repertoire? The answer might be in a concert where you could have a Thiyagaraja Keerthanai and a compensation that is very contemporary in its perception of people and society in parallel.
It allows two visions, and it will enable the people who receive it to think about these two visions, and that is how I would like to change things.
3. When we talk about gender, though women are subjected to equality, most of the people from the conference think that gender equality is not just about women's equality. Do you agree?
Yes, and that is why I spoke about multiple genders! Intellectually, I think the liberal also understands multiple genders, but I think emotionally we do not feel multiple genders, so that has to change.
The fact is that the queer community and the transgender community are shades of genders. I believe there is no pure heterosexual in this world; we are all shades of multiple sexualities. This has to be brought into public perception, and I think that media plays a significant role in here.
In addition, when we talk about transgenders, we only think of only the sexuality issues, we write about the sexuality and marginalization issues, but their perception of the world is a very different perception of our society, so we have to bring that to light. Moreover, I very firmly believe that women can help transgender communities and queer communities come up, because they know how it feels to be, let us say, marginalized.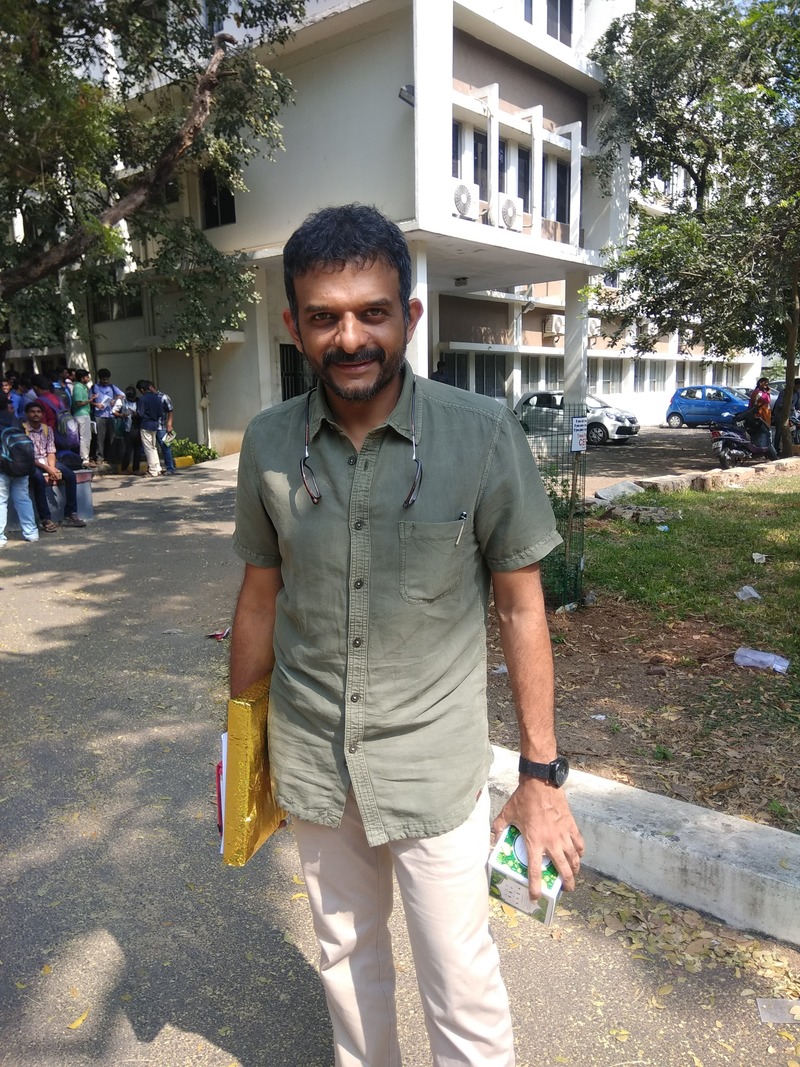 4. What do you think about the depiction of gender issues in art form?
One of the biggest problems is in cinema, where they have done great disservice to the transgender community. The way cinema has portrayed them, by calling them names, 40 years ago, it is a different thing, but even now we find crass jokes and actors dressing up as women and being teased with transgender slurs.
That is why I think it is up to the media to change that impression because you can influence the way that people perceive these communities. It's not easy though - it's a challenge that might take decades.
It is a slow process in which cinema, art, music and dance all have roles to play. It is beyond just one successful transgender or one successful woman. When people find one or two successful transgenders, they think that equality has been achieved, but it has certainly not been achieved! In fact, the person who struggled to achieve what they did further establishes the problems that the rest face, so we have to see how to overcome these issues.
5. Is there anything that you would like to say to the students of Anna University?
I firmly believe that this generation, which actively questions the way we live our lives, will bring a change in the society that even my generation is struggling to achieve. I would just like to wish them the very best of luck. Thank you.
The Guindy Times thanks T.M.Krishna for his time and words.