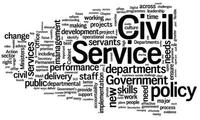 Our life has always revolved around larger than life police officers, courtesy the stereotype South Indian and Bollywood movies, where protagonist cops have the power to set right anything, following Adidas' motto, Impossible Is Nothing, while antagonist kinds always involve in all notorious activities ranging from accepting bribes to playing second fiddle to the greedy, selfish politicians. But then, none of these, let alone one or two, have highlighted the real face of life as a cop and what it takes to be one.
What is the first set of imageries that strike our mind while visualizing policeman? Thick mush, stern looks, protruding belly and a lathi with the circumference of an elephant's trunk (!!!) Of course, some or all of these may not be applicable to policewomen. However, here was a man paradoxical to those characteristics. Mr. Rohit, alumnus of the Department of Mechanical Engineering, College of Engineering, Guindy, who passed out in 2010, was at the alma mater on Dec 19th, for a guest lecture and an interactive session organized by the 'Society of Mechanical Engineers'. His ever – smiling face, elegant look and being precise in his content forced me to focus on the session (Usually, I attend guest lectures only for the air – conditioned halls and auditoriums).
This was not one of those monotonous speeches with no modulations and enthusiasm. Indeed, Guest Lecture should have been replaced by Guest Interaction for this particular session. Mr. Rohit started off flamboyantly with a perfect rewind of his life at the same prestigious institution, from entering as a Non – Resident Indian to graduating with not-much-to-brag-about grades.
Then, he switched to specifics and noted down queries from the audience. His first set of questions were: How many of you take part actively in club activities?, How many of you write for 'The Guindy Times'? (Unfortunately then, I couldn't rise my hand for this question. Perhaps, if he comes back again and reiterates it, I will) The best part was when he enlightened the students with the difference between reading and education. While reading happens with books, education takes its roots at exposure and failures. His sensational golden statement was, "Get out of CEG and roam around; participate in competitions and expose yourselves to competitive environment. If not, stand outside Stella Mary's, at least. Either you get a girl or some slippers."
He went on to describe the nuances in preparing for the UPSC examinations and the secret behind his cracking the IPS. He also threw glimpses about the current banking scenario in the country and tips to get ready for the bank exams. His words, 'Reading books is not a hobby. It's a way of life' still resonate around my heart. He stressed that being a government servant is advantageous in several aspects like sufficient salary, additional perks, post – retirement benefits et al. But more than that, at the end of the day, the contentment of having served the fellow people would be the ultimate thing that gives a peaceful sleep, according to him.
His versatility was evident as he spoke about people ranging from Shashi Tharoor to Nom Chomsky. When asked about his experiences at college, he said, "I was very mischievous at college and at times, had enquiries, too. My attendance barely crossed the limit. Yet, at some point of time, you never know how life changes", and signed off.