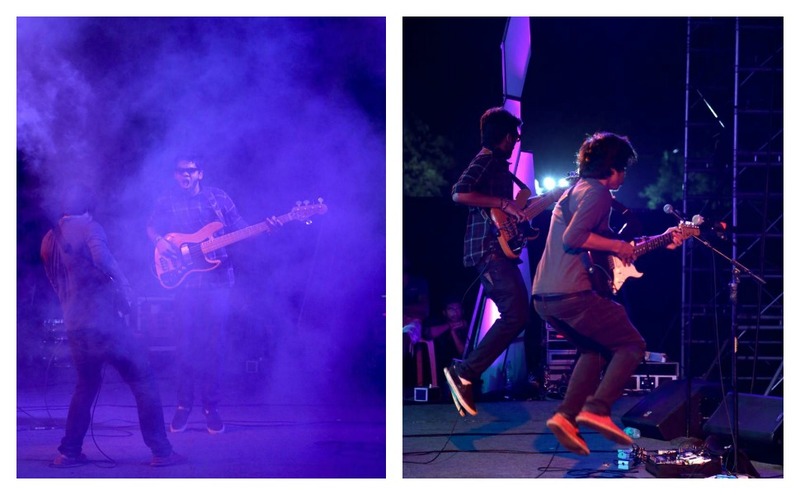 It was a Friday evening like no other. Rockofes had just begun in full swing, with Franks got the Funk taking the energy levels of the packed audience to a new high. One wouldn't cringe to admit that our very own sports ground took on the look of a full-fledged rock concert area. Loud music from the band, and louder screaming from the crowd. The icing on the cake was getting to meet the band members backstage for an exclusive interview with GT, post their phenomenal performance. Franks got the Funk is a Chennai based rock band that performs electronic rock, blues and funk. The members include Bjorn Surrao (vocals, guitars, harmonica), Sajith Satya (bass, vocals) and Shashank Vijay (drums, percussion). Here are excerpts from the interview:
GT: This is the second time you guys are performing in CEG. How different was it today?
FGTF: If you want my honest opinion, we were amazed by the response we got this year. Moreover this time, the crowd stood closer to the stage which was a tremendous energy-booster.The cheers, the claps and the singing along, truly made us feel on top of the world!
GT: Your band name is certainly one of a kind. Does it signify anything in particular?
FGF: The name started more than six years ago and interestingly enough, it's inspired by a cartoon character. The new face of the band is also based on customized cartoon characterisation for each member, moving away from our previous theme. (Characters as in picture below)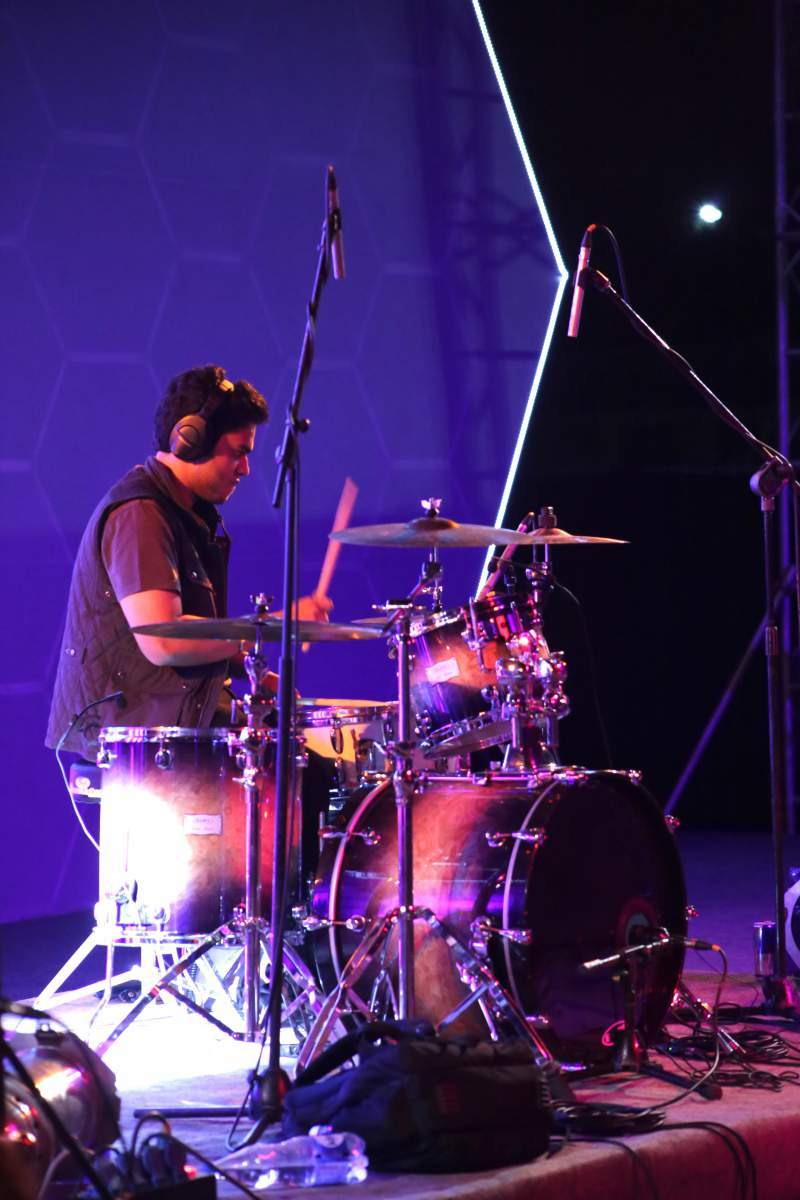 GT: How and when did you decide to become a band? Did you have any plans to do this full-time, back then?
FGTF: It all started during our college days. At that time you don't know exactly what you want to do. Initially it all just started out as a plan to jam and hangout for fun. Then we would participate in various college competitions and even happened to bag many titles. So, as one thing lead to another, we kept moving forward. Actually, we weren't really sure whether we were going to take this small time hobby to the next level, but on hindsight, I think we made the right decision.
GT: Do you believe in alternate careers?
FGTF: Conventionally, in India it may always be better to have an alternate career to support your music. But its based on your mindset. Like suppose you truly believe in it then you should totally go for it! That being said, it definitely takes a lot of patience, determination and courage to survive in the music industry.
GT: Are you interested in collaborations?
FGTF: Absolutely, full power collaborations. The band is very much open to the idea and each of us individually try and collaborate with other people too!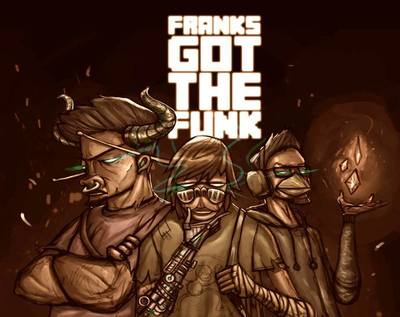 GT: How hard is it to stick together as a band?
FGTF: We've been together right from the beginning, and are good friends. We spend a lot of time together and know each other pretty well, and hence the good chemistry on and off stage.
GT: Are the youth of our country more responsive to rock as a genre, today?
FGTF: Yes. It's definitely evolving. Though acceptance is improving at a slow pace, any improvement is highly welcome so it's a good sign. Also, it's about connecting, rather than just marketing or advertising. So basically, time is a crucial factor.
GT: Regarding your plans for the future, do you have any album coming out soon?
FGTF: Yes, we do have an AP coming out this march called "Be yourself". Since we are producing this on our own and we have made some significant changes to our sound quality, we could say that we're probably one of the first bands to experiment this way in Chennai. You could call it a revolution, of sorts.
GT: Based in Namma Chennai, have you thought about doing any fusion singles with Carnatic music?
FGTF: Oh, why not! We would absolutely like to try out such a culmination soon.