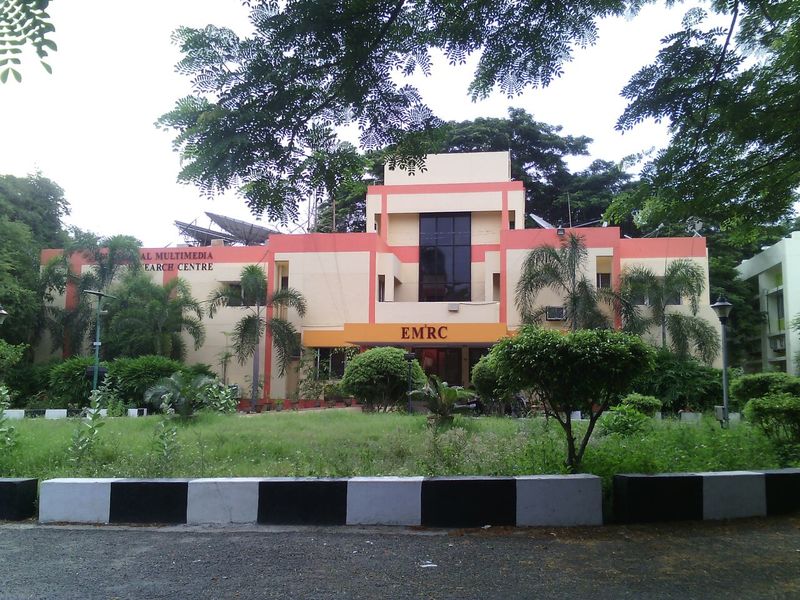 After reading the second issue of the Guindy Times, I am sure all of us would have certainly noticed something that would have provoked our hearts to atleast begin the search for a quest - well I am talking about the article we had on that month's edition of GT. We were asked to find some places in our green campus which we hardly knew existed before. We all know that our campus covers a large area and that there will always be many things to explore within the years we spend here. But these don't specifically include places in the campus but certain innovative conceptions in our campus as well, for example what this article is based on, which has been in effect for more than 10 years by now. I guess that's too much suspence for an article. Good writers and somewhat good writers like me end up in GT and there are lot more clubs in our college that promotes almost all talents that any student may possess. But what about a student who is best at talking stuff that people never get tired of listening to. We always comment them to be an RJ; for they fit the role best. We have had workshops in techofes for RJ's of our college.
"15 kms, in and around college will receive this community radio at a frequncy of 90.4 MHz."
Now, how many of us know that there is a separate radio station for our campus? A place that opens door for all new talents with big aspirations. It's not something that started in recent years and is being promoted now. It's been alive from February, 2004 and is active with students from various departments recording for its shows. Anna FM happens to be the first ever community radio in India, which gives voice to the voiceless, and students of our college stand proud in doing so. Director of Educational and Multimedia Research Center (EMMRC), Dr.S.Gowri commented on Anna FM saying "It is a community radio that mainly focusses in bringing the issues faced by the rural people to light and discussing possible solutions". Hence, it is a community radio that mainly focusses on social issues in contrast to the usual radio stations where we hear music while travelling. Students of our college host and present the recorded programmes that are aired in the radio everyday. 15 kms, in and around college will receive this community radio at a frequncy of 90.4 MHz. We also have live shows every Saturday between 5-6 pm where the public get to speak as well. It also happens to be wonderful job opportunity as the students who work for Anna FM are paid. Doesn't that sound even better? You get to speak what you like and you get paid as well! That's double treat for us, then why wait reading about it here, rush to EMMRC next to Department of Media Sciences, as it is going to be tough to get a slot for yourself among the many talented students of Anna University!
Grab the mike. It's all yours!