Summer is here and I am sure all of us are mourning to come to college every day. Being a first year student, I just can't accept the fact that I am getting ready and walking towards class in March and April. It is that part of the year when we pack our bags happily and leave to our native and come back to get new outfits as we have put on weight with our grandma's affectionate appetite. I could notice that almost everybody in our college remains fit, that's not because we try to but because we have to walk a lot within the campus itself. But being fit requires a lot more effort. Regular exercise with appropriate food would do the trick. And all of these never struck my head until I got the chance to attend a campaign on junk food and its ill effects organized by the students of Department of Media Sciences in association with Citizen Consumer Club on April 7th.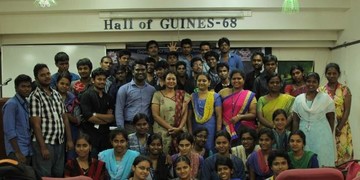 TROJUN - Throw Junk (protects you from the junk) was a campaign to tell us how we, especially youngsters like you and me, are addicted to junk food without being aware of the serious effects that it will have on us. The students had taken excellent efforts to showcase this with the help of their faculty and Head of the Department - Dr. S. Gowri. The special guests for the day included Mrs. Vijay Ekambaram, HR Manager from Cognizant, Mr.Sakthi Prasanna, Senior Accounts Manager of MSL group who also happens to be an alumnus from the same department and Professor Dr. K. Shanthi, Chairperson, Faculty of Science and Humanities, Anna University.
The event started off with the screening of the short film 'Jeevan' which spread the message that junk food can cause Peritonitis and even cause death. Another short film was based on how consumerism is being carried out in India. It is noteworthy that both the films were done by the students themselves including the cast and crew. The students staged a skit that again told how youngsters are caught up with junk food.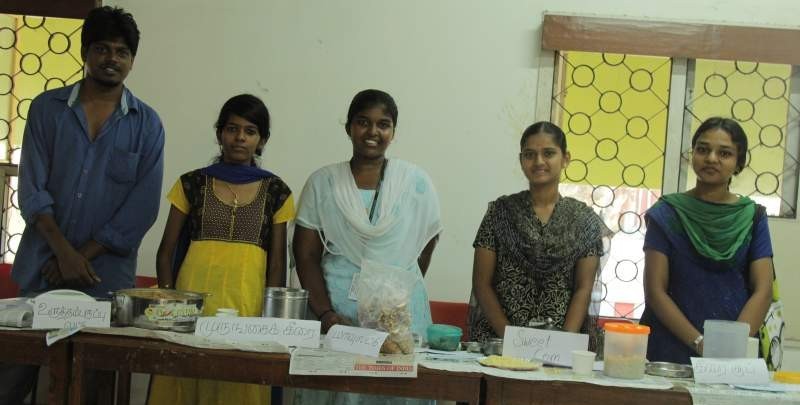 These were followed by the talks of the chief guests. Mr. Sakthi Prasanna also had a few notes about being a PR professional and gave tips for the students to venture into a successful PR carrier that would also help to propagate good thoughts like these. Mrs. Vijay Ekambaram took efforts to bring in the message of 'Say No to Junk Food' through simple cartoons. The campaign also had a food stall has a part of their programme which provided only natural and healthy food - the kind that would actually help in closing down hospitals in future. From 'kaban kuzhu' to 'thinai pongal' the food stall offered all things nutritive.